Nintendo Switch games still have some 2018 surprises in store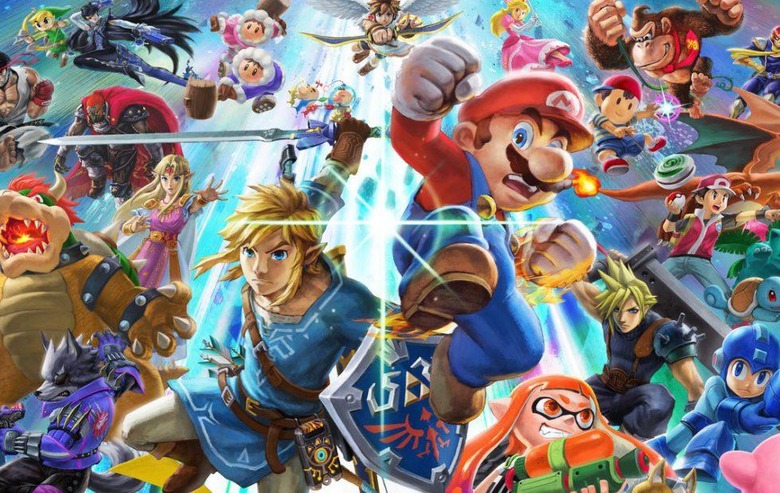 If you're a Super Smash Bros fan, then Nintendo's E3 2018 presentation was likely super exciting. Aside from that major focus on Super Smash Bros Ultimate, though, it was fairly light on big announcements. There were a few, of course, but Nintendo's Direct presentation wasn't quite the blow out we saw in 2017.
Nintendo stockholders seem to share that sentiment, as the company's stock price took a dip shortly after Nintendo debuted its E3 Direct on Tuesday, June 12. In a recent meeting with investors – which was outgoing president Tatsumi Kimishima's last – Nintendo assured stockholders that it has more planned for 2018 than only what was shown at E3. That means the company should be making more announcements before long.
Nintendo of Japan shared a transcript of the meeting, which was then translated by the folks over at DualShockers. It sounds like Nintendo is planning to have these unannounced games on shelves in time for the holiday shopping season, but Kimishima declined to say what these projects were. We'll just have to wait and see what Nintendo is plotting, but it looks like Super Smash Bros Ultimate won't be the only title Nintendo relies on to move consoles during the holiday sales rush.
Kimishima also noted that Nintendo should be able to meet its goal of producing 20 million Switch consoles during the current fiscal year. Microprocessor and memory shortages have proven to be a bottleneck to Switch production from time to time, but Nintendo says that the console's popularity will help drive favorable negotiations.
The hope, of course, is that Nintendo is in a good enough position to secure the parts it needs to avoid more console shortages. Though the Switch has been pretty easy to find throughout most of 2018, there's always the worry that it will face stock shortages during the holiday shopping season. When you consider that Super Smash Bros Ultimate will probably be enough to turn the Switch into a must-have item for the holidays, the fact that Nintendo thinks that it has a strong negotiating position is indeed encouraging.