Nintendo has confirmed that a dock set for the Switch will indeed make its way to the UK. At first, the dock set was only confirmed for a US release, with no word from Nintendo of Europe about an eventual release across the pond. Now, at least, we know the dock set will be coming to UK, though it will arriving to the party a bit late.
While the dock set is scheduled for release in the US on May 19, Nintendo announced a UK release date of June 23 – more than a month later. Still, "better late than never," as they say. That's especially true if you're in need of an extra Switch dock but don't want to buy all of its components separately.
This dock set packages together a Switch dock, AC adapter, and HDMI cable, whereas previously Nintendo only offered the dock as a standalone product. UK pricing for this dock set hasn't been revealed yet, but don't expect it to be cheap. In the US, for instance, the dock set comes with a not insignificant price tag of $90 – nearly 1/3 the cost of a new-in-box Switch.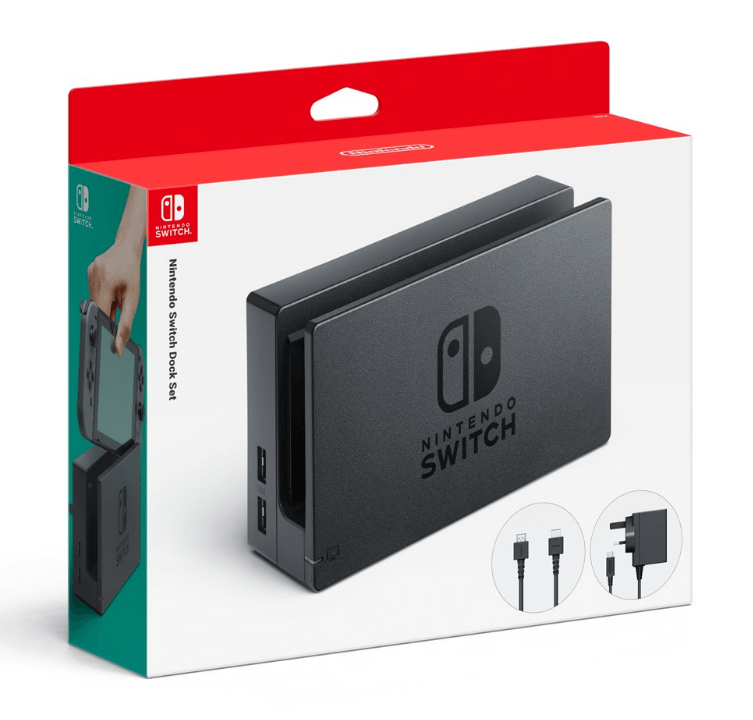 While some Switch users may not see the benefit of having multiple docks, there certainly are some advantages. You could, for example, put a dock in multiple rooms around your house, which would would mean that you don't have to take your dock with you when you want to play you Switch on another TV. If you travel frequently, you could keep one dock packed up and ready to go on the road with you.
Nintendo has released quite a few accessories for the Switch, but some of them seem to come with premium price tags. The Switch dock set doesn't appear to be immune to that, so get ready to shell out if you want to take one home. What do you think? Is $90 for the US version of this dock set too expensive? Head down to the comments and let us know.
SOURCE: Nintendo UK