Nintendo Switch dock goes portable with SFANS adapter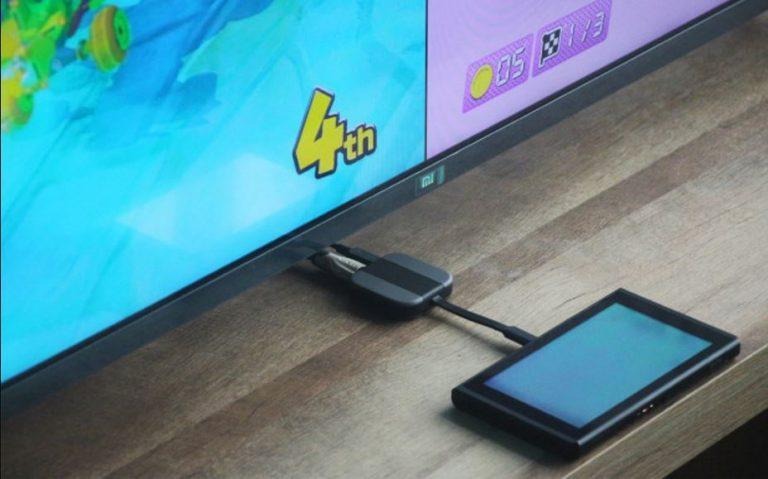 One of the major advantages of the Nintendo Switch is the fact that it's portable. Unfortunately, that portability factor only really applies when you're using the console in tablet – playing it in TV mode requires that you use its somewhat bulky dock. Up until now, there wasn't a very good way to play the Switch on a TV without using the dock, but SFANS is looking to change that with its new portable dock for the Switch.
Though it's not really a "dock" in the sense that it's a station that holds your Switch, the functionality is still the same. The SFANS portable dock acts as a bridge between your Switch and your TV, connecting to your Switch via USB-C and the TV via HDMI. Like that standard dock, this one charges your Switch as you play, and it features four other USB ports (two USB-C and one USB-A) to provide power to other things like your Pro Controller or Joy-Con charging cradle.
Like the standard Switch dock, this device allows you to output to a TV at up to 1080p60, but ultimately, your resolution and frame rate still depends on the game. Given the number of ports on offer, you can also use this as a transfer tool for moving data between devices like laptops and smartphones. While we imagine most people will buy this to have a portable docking solution for their Switch, that extra functionality is still nice.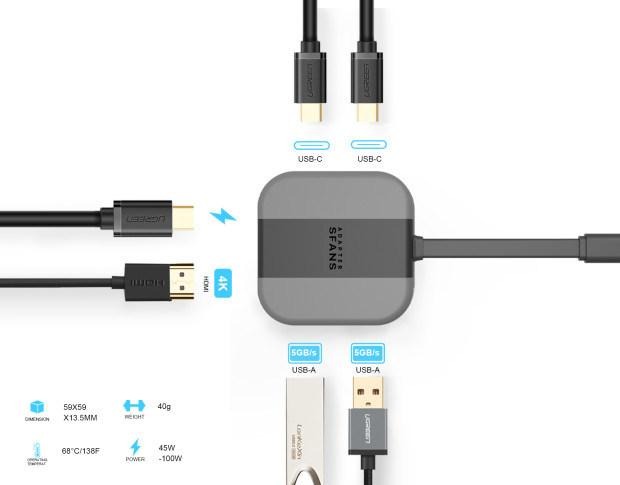 The increased portability the SFANS dock offers over the standard dock seems to have Switch owners excited, as its indiegogo campaign has already surpassed the requested amount of $10,000. In fact, at the time of this writing, backers have pledged more than double that amount, with a total of $21,465 raised. Expect this to be wildly successful, as there's still a month left to go on the campaign.
One major advantage this has over Nintendo's own first-party dock is its lower price. While Nintendo's Switch dock will cost you a fairly painful $90, the SFANS dock will only set you back $60 if you pick one up through the indiegogo campaign. That price represents a savings for 45% over the retail price of this device, so expect the SFANS dock and the Nintendo dock to be similarly priced when this gets a retail release.
What do you think of the SFANS dock? Head down to the comments section to let us know, and if you'd like to pick one up for yourself, hit up the source link below to be taken to SFANS' indiegogo campaign.
SOURCE: indiegogo