Nintendo restarts Metroid Prime 4 development from scratch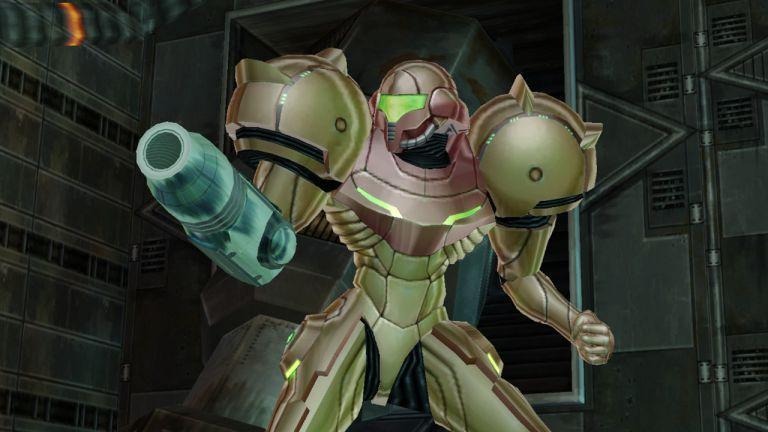 Those who are looking forward to Metroid Prime 4 received some bad news today, as Nintendo has announced that it's essentially starting development on the game from the beginning. Metroid Prime 4 was first revealed for the Nintendo Switch at E3 2017, so a lot of work is being scrapped with this decision. That, unfortunately, means that we'll likely have to wait years longer before the game finally arrives.
Nintendo senior managing executive officer Shinya Takahashi announced the news in a three minute development update, which you can see embedded below. "Ever since the announcement [at E3 2017], we haven't been able to give you an update, but as a result of the continuing development since that time – although this is very regrettable – we must let you know that the current development progress has not reached the standards we seek in a sequel to the Metroid Prime series," Takahashi said.
Takahashi revealed that development on Metroid Prime 4 will be started again from the beginning, noting that Nintendo can't press forward with the way things currently are if it isn't satisfied with the quality. This is probably going to be disappointing news for a lot of Metroid Prime fans, but there is a silver lining that might make this massive delay worth it in the end.
After delivering the bad news, Takahashi went onto say that the producer of Metroid Prime 4, Kensuke Tanabe, will "work in trust and collaboration" with Retro Studios, the developers of the Metroid Prime trilogy, from here on out. Nintendo never announced the original developer of Metroid Prime 4, but regardless, it's great to hear that the company is bringing Retro Studios back on board.
Even with the encouraging news that Retro Studios will be righting the course, we definitely have a long wait ahead of us for Metroid Prime 4. There's a chance we'll see something from the game at E3 2019 in June, but that would probably the earliest we hear anything. With that said, don't be surprised if Nintendo doesn't say anything about the game for a long time.