Nintendo Pins Hopes On 3DS XL And Digital As Wii Sales Halve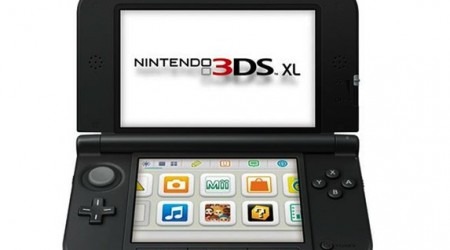 Nintendo saw Wii sales halved in its most recent financial quarter, the company has revealed, with only a surge in 3DS demand helping gross profit grow. Sales of the Wii console dived from 1.56m units in Q1 2011 to 710,000 in Q1 2012 [pdf link], with Nintendo keen to gloss over the dive in favor of focusing on 3DS sales more than doubling from 710,000 to 1.86m in the same period. Nintendo says the new 3DS XL and the growth of digital game downloads will help rescue the next quarter.
Altogether, net sales helped reduce Nintendo's gushing out of cash, with operating losses dropping from 50.2m yen a year ago to 9.7m yen ($124,000) in the most recent period. Operating income rose – though still amounted to a loss – to 10.3bn yen ($138m).
While the 3DS helped turn things around some, the company admits that it still makes a loss because of the negative margin on each unit. It's not mentioned whether the same is true for the larger 3DS XL – previous comments from Nintendo execs suggested it did not suffer the same issue – though Nintendo is counting on it to rescue sales outside of Japan were the original 3DS has still lagged.
"Moreover, Nintendo will globally start to sell digitally distributed packaged software of the "Nintendo 3DS" system when "New Super Mario Bros. 2" is launched. The software will be sold in both packaged and digital download formats. By enabling users to choose from the two sales methods, Nintendo will attempt to further expand the "Nintendo 3DS" sales" Nintendo
As for the Wii U, that gets its usual "the savior is coming" namecheck, though is still not expected to go on sale until the 2012 holidays.