Nintendo Pikmin 2 will grace Wii in the US next month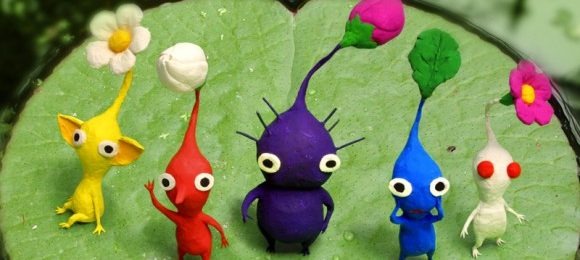 Confirming earlier reports that the sequel to Nintendo's unique game Pikmin would finally be making its way to US store shelves, Nintendo has announced that it will be available for the Wii in North America on June 10. It will be available, alongside Gamecube-ported Mario Power Tennis, right in the middle of E3 week. Both titles will retail for $20, but it's really Pikmin 2 that should make the most waves.
Pikmin 2 was heralded for its continuation and expansion of the addicting gameplay that made the original so unique and refreshing. The Japanese version received critical praise and strong sales, prompting Nintendo to translate it into English and launch it in Europe and Australia. But for reasons that are still unclear, it never came to American shores.
When Nintendo updated the controls and re-released Pikmin and Pikmin 2 for the Wii, many expected it might finally be the time for North America to get the latter game. But alas, only the Wii version of Pikmin was released here even though other regions also got Pikmin 2. Apparently someone at Nintendo woke up and now, seven years after it launched on Gamecube and three years after it was re-released on Wii, Pikmin 2 will finally be hitting the US on the Wii.
[via MTV Multiplayer]