Nintendo Offers Free Fix for Damaged DS Lite Hinges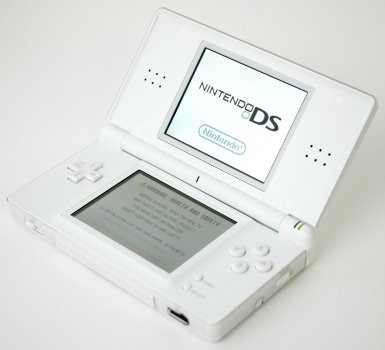 Well that didn't take long. One day after Kotaku posted their findings that 14% of their readers were the victim of DS Lite Hingeitis, Nintendo has agreed to fix units which are affected, although they still maintain that this is a minor issue and that only a very small fraction of users are actually affected. While my Lite has thus far managed to escape injury (and I haven't met anyone with a broken DS Lite yet), it's comforting to know that Nintendo is willing to clean up after their errors.
In their announcement, Nintendo refused to admit that this is a widespread problem, claiming that it only affects "less than 0.02 percent of the total units sold":
"In the U.S., the reported number of small cosmetic cracks in the plastic hinge of DS Lite systems represents less than 0.02 percent of the total units sold. This cosmetic issue in no way impacts the gameplay or integrity of the DS Lite. Nintendo stands behind the quality of our products and encourages DS Lite owners to contact our Customer Service Department if they are not happy with the functionality of their systems."
Note that Nintendo will only repair your cracked hinge if it's discovered to be a manufacturing error; if they determine that the damage is the result of you abusing your DS Lite, they'll charge you $50 to repair it. Once contacted, Nintendo will send out a UPS sticker for you to ship the unit with , and once they've determined that you weren't mean to the DS Lite they will fix it and return it with a new 1-year warranty. So, if you're one of the unlucky bunch to have been affected by this problem, send your DS Lite into Nintendo ASAP and get it fixed; who wants a pretty DS Lite with a crack in it?
[via Kotaku]