Nintendo Miiverse will not connect to other social networks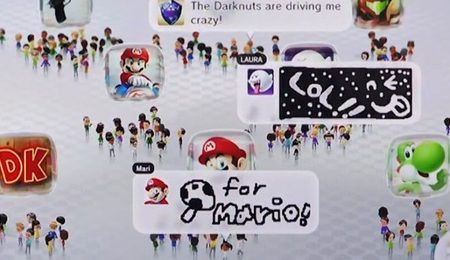 If you were expecting to have any sort of integration with your Wii U online social experience and your existing social networks, get that idea out of your head right now. If you weren't expecting it but now you think it would be a good idea, then, well, we're sorry but that is something that will not happen. Nintendo has confirmed that Miiverse will be completely devoid of integration with third-party platforms.
It isn't such a ludicrous thing to expect. The Xbox Live and PlayStation Network services both allow users to connect their Facebook accounts to let their friends stay posted on everything that's happening in their gaming lives. That integration continues to be expanded through firmware updates, but this will not be the case with Nintendo's first ambitious foray into the social online space.
When asked about the possibility of Facebook integration in a recent interview, Nintendo of Europe's Laurent Fischer said no – "I think it is the other way around, from any devices in the future you will be able to access the Miiverse, from mobile phone or laptop. You can check what's going on and even participate." So if you want to share your Wii U experiences with people who don't have a Wii U, you can, but you'll need to convince them to sign up for Miiverse – a difficult proposition for someone who doesn't own the console.
[via GamesIndustry.biz]