Nintendo Launches Super Mario Wallpaper Maker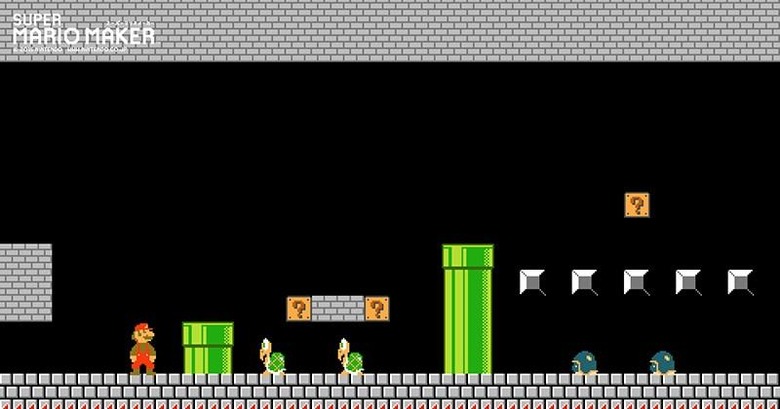 Super Mario Maker has no doubt been one of the best things to come to the Wii U. Until its release, the only way you could make your own Mario levels was with a complicated emulator. Well, now the gaming giant has released a new version of the Mario Maker, though you won't be able to actually play the levels you create.
In an unexpected, but welcome move, Nintendo has released a Mario wallpaper maker. With a design similar to the game, you can create wallpapers for both your desktop, and your phone. They support 5 different resolutions for the desktop, from 1080p down to 1024 x 768, and a host of different sizes on the mobile side. You'll be able to select which iPhone you have, or which resolution you have, if you're on Android.
The controls are pretty simple, as you need only click on the blocks or characters you want to add, and click where they should go on the screen. You can choose from four different Mario game styles, and a limited number of blocks and enemies.
The only downside to the service is that it is currently only available on the Japanese site, which means you'll have to guess at what some of the buttons are when exporting and such.