"Nintendo Land" Wii U bundle replaced with Mario bundle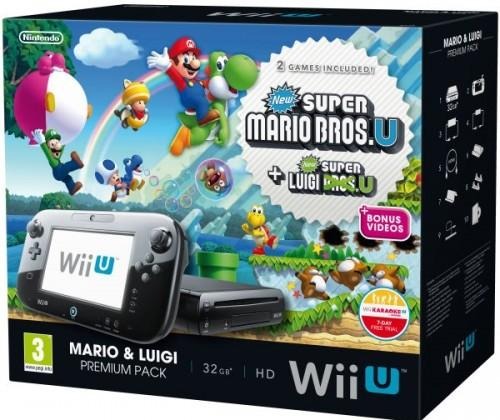 The Wii U is getting a packaging revamp in time for the holidays, but it may not be enough to save the unprofitable Wii successor in the long run. Starting Nov. 1, the $299 Wii U bundle with the Nintendo Land game will be replaced with a bundle that includes both New Super Mario Bros. U and New Super Luigi U. The bundle price will not change.
Nintendo hopes the change will boost sales for the Wii U, which has fallen so short of sales goals that Ubisoft has put Nintendo on notice. Only 160,000 units moved in Q2 2013. The company recently lowered the price of the Wii U to just $299 for the bundle, showing how wounded it is in the console wars.
Nintendo Land has received positive reviews, but from a sales perspective its generic-sounding title lacks brand personality. Mario has always been Nintendo's Mickey Mouse. The new bundle reflects that; it should help boost sales a bit in time for Black Friday.
However, the Xbox One and PS4 releases this month and next month are by far the more notable console events going on right now. The Xbox One is even touring the world like a rock star. Check out the timeline below for the comparative bloodbath that was the Wii U's premature release.
SOURCE: Joystiq