Nintendo Labo, Ariana Grande, The Roots, Fallon make a music video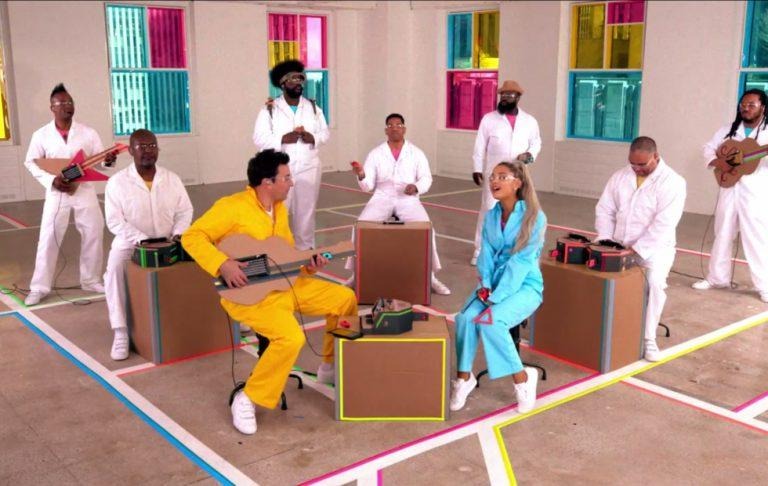 Nintendo seems to be on a creative roll. After the spectacular success of the Nintendo Switch, the gaming giant decided to take the console beyond just gaming and into educational gaming. The Nintendo Labo system is a treasure trove of activities, both for fun and learning, though its cardboard material belies its possibilities. As if trying to show the world those possibilities, Jimmy Fallon hooked up with Ariana Grande and the Root to play the Grande's new single using nothing but Nintendo Labo musical instruments.
To be fair, some of those musical instruments are included in the some of the Labo kits so they didn't exactly make them from scratch. But following step by step assembly instructions is one thing. Programming or tweaking them for an actual live concert? Genius.
There are a variety of Nintendo Labo instruments shown off in the video, ranging from the usual guitar to some pianos and a drum. Amusingly, the Robot Kit, worn by The Roots' Questlove, is also part of the act, even though it doesn't produce any music. And, no, there's no voice synthesizer Labo kit yet.
It's admittedly an entertaining and effective advertisement for Nintendo's Switch-based Labo system. While not being outright educational toys, the platform introduces users to a DIY spirit, perhaps in the hopes of making them more interested in the real thing. Expect to see more stunts like this, showcasing the creative ways you can put Nintendo Labo to use.