Nintendo kicks off Switch eShop sale for The Game Awards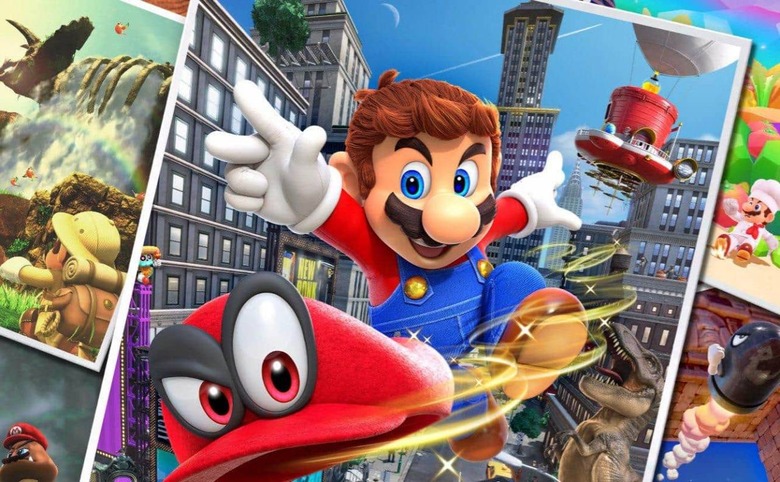 The annual Game Awards are happening tonight, and to celebrate the nominations various Switch games have received, Nintendo has kicked off an eShop sale. This one follows the Black Friday and Cyber Monday sale Nintendo held for the eShop, so it won't be shocking to learn that the list of discounts isn't as long as the one we saw a couple of weeks ago. Still, this eShop sale has a number of deals that weren't available during Black Friday and Cyber Monday.
Namely, this eShop sale sees Super Mario Odyssey discounted by 30%. We were wondering why Super Mario Odyssey – being one of the must-have Switch games that it is – wasn't discounted during Black Friday, and it seems now we know.
Other standout deals include a trio of Bethesda games – Skyrim, DOOM, and Wolfenstein II – each at 50% off. The Witcher 3 is discounted by 30% despite only launching for the Switch in October, while Octopath Traveler is 40% off. A number of indie titles have been discounted too, including Sayonara Wild Hearts, GRIS, Katana ZERO, and Wargroove.
Strangely, a discount on Super Smash Bros. Ultimate is nowhere to be seen, despite the fact that it's nominated for Game of the Year (along with a number of other awards). Also missing from the list is Fire Emblem: Three Houses, which is in the running for Best Strategy Game, and Super Mario Maker 2, which is has been nominated for Best Family Game along with a few other Switch titles.
In any case, Nintendo doesn't often put its first-party games on sale, so if you've yet to play Super Mario Odyssey, this is a good time to pick it up. The eShop sale runs until December 18th at 11:59 PM PT, and you can view all of the game deals by checking out the Switch eShop.