Nintendo kicks of New Year Sale in the Switch eShop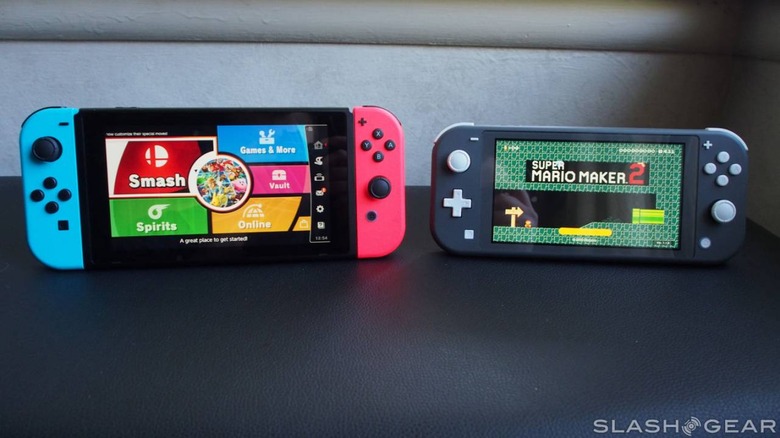 Most of the holiday gaming sales have already wrapped up, but Nintendo is serving up one more before we say goodbye to holiday discounts entirely. Nintendo has kicked off a New Year Sale on the eShop, which sees a number of Switch and 3DS games discounted. If you received a Switch as a gift for the holidays, this sale could very well be worth checking out.
After all, Nintendo is notorious for keeping the prices of first-party games high, so with that in mind, any discount is worth considering. Unfortunately, there aren't a ton of discounts on Nintendo games available during this sale. Mario Kart 8 Deluxe and Splatoon 2 are the standouts in that regard, and they're both down to $41.99 (30% off). Other Nintendo games included in this sale include Kirby Star Allies, Hyrule Warriors: Definition Edition, and ARMS – all of which are down to $41.99 as well – along with Fitness Boxing for $34.99.
While it's sad that games like Super Mario Odyssey, The Legend of Zelda: Breath of the Wild, and Fire Emblem: Three Houses aren't getting discounts in this sale, there are a number of other notable titles that might be worth picking up. Stardew Valley, for instance, is down to $9.99, while Civilization VI has had its price cut in half to $29.99.
Mario + Rabbids Kingdom Battle, which is a surprisingly charming and fun game that launched early in the Switch's life cycle, is down to $14.99, SteamWorld Dig 2 has been discounted to $7.99, and Bloodstained: Ritual of the Night is at $27.99. On the 3DS side of things, a handful of games have been discounted by 40%, including Luigi's Mansion, WarioWare Gold, Fire Emblem: Awakening, and Donkey Kong Country Returns 3D.
There are more deals beyond what's listed here, so head over to the Nintendo eShop to see all of the deals on offer. The eShop New Year Sale runs until January 16th at 11:59 PM PT, so you have just about a week to make any buying decisions.