Nintendo is hiring for the next Zelda game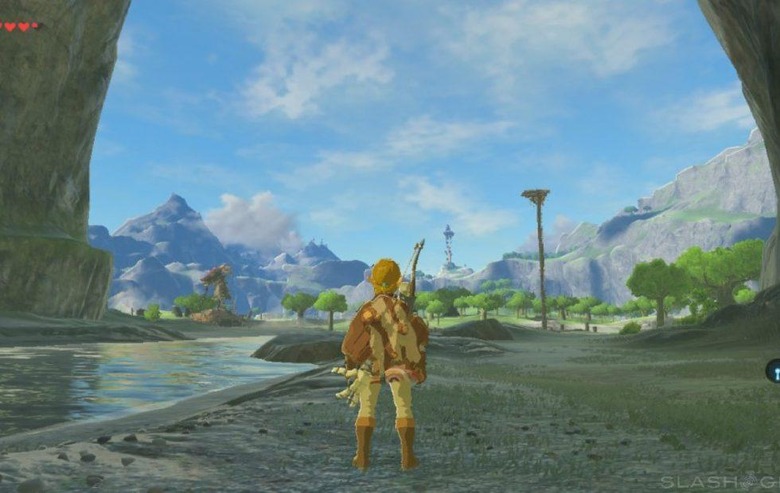 The Legend of Zelda: Breath of the Wild was unquestionably one of the biggest games of 2017. Its release helped turn the Switch into an instant success, and a lot of people really seemed to love the way it changed the usual Zelda formula. It shouldn't be much of a surprise, then, that Nintendo is already looking to the future of the franchise.
A new job listing looking for a level designer for The Legend of Zelda series has gone live on Nintendo's Japanese site. The job listing calls for someone experienced in making consumer games who will be responsible for planning the layout of dungeons and the overworld map, as well as in-game events. This person will also be tasked with planning and tweaking enemies, so it sounds like they'll have a pretty big role in shaping the project.
READ MORE: The Legend of Zelda: BotW ReviewThough this isn't rock-solid confirmation that a new Zelda game is in development, it's a good indication that one is at least in the planning stages. The job listing only mentions The Legend of Zelda series in general, but this is a contract position that ends when the project in question has been completed, suggesting that this job is specifically for the next game in the franchise.
Though Nintendo doesn't often release two mainline Zelda games for the same console, we could very well see it do just that for the Switch considering how early Breath of the Wild launched. The biggest question we have is whether the next Zelda game will keep the open world design of Breath of the Wild or if it will return to the series' roots with more linear progression.
Whatever it does, we've probably go quite a wait ahead of us. It took Nintendo a long, long time to make Breath of the Wild, so a follow up is almost certainly years off at this point. Still, this job listing is encouraging news for anyone who has been hoping that we'll get a second Zelda title on the Switch. If you'd like to apply for this Japan-based position, you can do so over via the listing linked above.