Nintendo has big Switch news for Wednesday's Nintendo Direct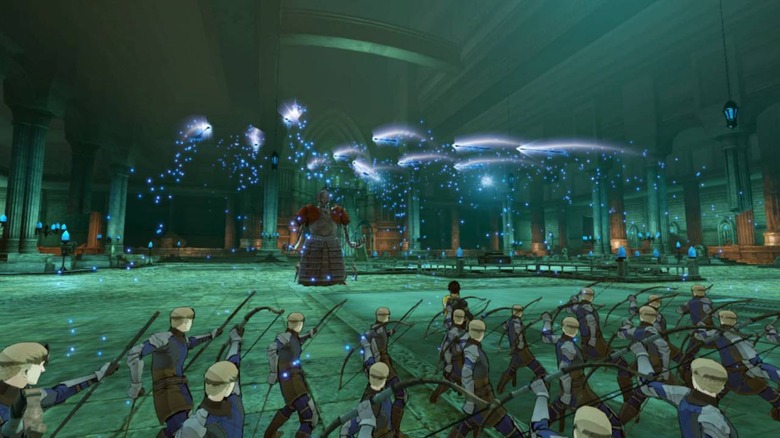 For the entirety of 2019 so far, many Switch owners have been clamoring for a new Nintendo Direct. Unfortunately for them, January came and went without the announcement of such a Direct, but now it seems the wait is finally over. Nintendo has announced that it will be publishing a new Direct tomorrow, and it'll be entirely focused on the Switch.
Nintendo said the Direct will go live in all of its usual places on Wednesday, February 13 at 2 p.m. PT, but aside from giving us a time, details about what to expect during the Direct are pretty slim. Nintendo did say that Fire Emblem: Three Houses will be one of the titles covered during the Direct, so we can probably expect to get a release date for that game.
Other than the mention of Fire Emblem: Three Houses, we're left to guess at the games Nintendo will include in this Direct. The whole presentation will run 35 minutes, so the company will definitely be covering a lot of ground. Regardless of what Nintendo winds up talking about, it should be a big day because there are a lot of first-party titles slated to hit the Switch in 2019.
We'll likely see new gameplay footage from Yoshi's Crafted World, as its March release is quickly approaching. Depending on when during the year they'll release, we might also learn more about Luigi's Mansion 3, Animal Crossing, and the mainline Pokemon RPG that's in the work, though it's worth mentioning that an appearance from Pokemon is unlikely since it isn't expected to be out until the second half of 2019.
One game that almost certainly won't be on display tomorrow is Metroid Prime 4. A few weeks ago, Nintendo announced that it has restarted development on Metroid Prime 4 with Retro Studios at the helm, so that game is still a long way off. In any case, you'll have a couple different options for watching tomorrow's Direct, as Nintendo will be streaming both on Twitch and on YouTube via the video embedded above. We'll also be covering it here at SlashGear, so stay tuned for that.