Nintendo E3 2019 Direct Dated With Mario Maker 2 Expected To Star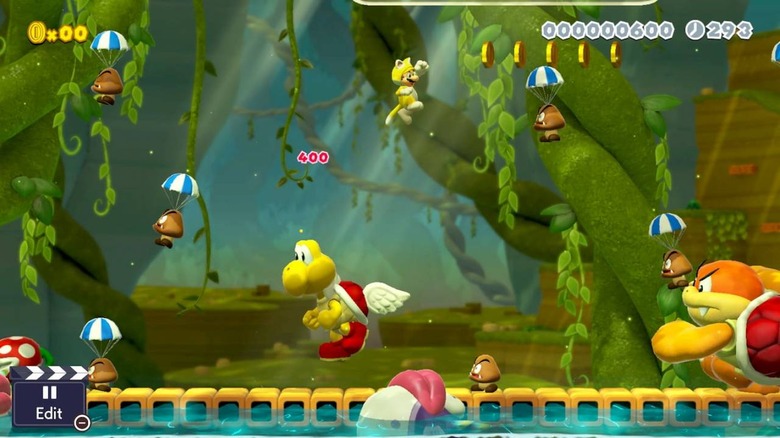 Nintendo has detailed its E3 2019 schedule, and it looks an awful lot like how Nintendo did things last year. There will be Splatoon and Super Smash Bros tournaments again, along with a three-day long Treehouse Live event that will take a deep dive into the games that were revealed during the company's E3 Direct. Details about that special Nintendo Direct are definitely the most exciting part about this schedule reveal, as we now know when that Direct will go down.
Nintendo's show will actually be among the last of these big publisher presentations before E3 proper gets underway. Nintendo will host the Direct at 9 AM Pacific time on Tuesday, June 11th. The company didn't say what, specifically, the Direct will cover, but it did say that it will focus entirely on software.
One game that's sure to take up a significant amount of time is Super Mario Maker 2, which is out on June 28th. Assuming Nintendo doesn't hold another Direct before E3 (which seems unlikely), then that E3 show will be the best chance it has to build anticipation for the game. There's still a lot we don't know about Mario Maker 2, so until we hear otherwise, that's when we'll expect to find out more.
Of course, with this being E3, we can expect to see some reveals of entirely new games, while previously-announced games will likely get release dates. Given the recent developer shake up with Metroid Prime 4, we probably won't hear anything new about that game, but we're keeping our fingers crossed for new information on Animal Crossing, Pokemon Sword and Shield, and Luigi's Mansion 3.
Before that Direct happens, we'll be able to watch the Splatoon 2 World Championship at 11 AM Pacific on June 8th, which will be followed by the Super Smash Bros. Ultimate 3v3 World Championship at 2 PM Pacific. Once the Direct wraps up on June 11th, the three-day Treehouse Live stream will begin, so once again, it's looking like a pretty packed show for Nintendo. We'll be covering all things E3 2019 as they happen right here at SlashGear, so stay tuned for more.