Nintendo DSi to get screen size increase in Japan?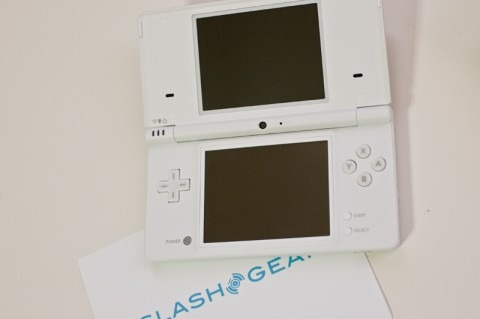 Nintendo are tipped to be readying a refresh to their DSi handheld, timed to coincide with the games console's first birthday on November 1st.  According to Nikkei, Nintendo Japan are readying a new DSi with dual 4-inch displays, rather than the existing 3.25-inch panels used in the current model.Update: A Nintendo spokesperson has told Famitsu.com that "Our company isn't doing any interviews [about this]. We think it's a speculative article."  Neat sidestep, guys.
The new DSi would have no other differences from the existing model, which itself increased screen size compared to the original DS.  The Japanese-language site suggests that the change is in part due to requests from older gamers, who find the smaller displays difficult to see; Nintendo have pushed the DSi to a non-traditional market with so-called "brain training" games that are promoted as helping improve mental agility and reactions.
There's some confusion in the translation as to whether the new displays would be running at the same resolution or not, but what's clear is that Nintendo expect the refreshed DSi to retail for the same price as the existing handheld it replaces: 18,900 yen ($206).  It's expected to hit Japanese shelves by the end of 2009, but there's no word on what sort of delay we can expect before it arrives overseas.