Nintendo Creators Program axed, YouTubers and Twitchers rejoice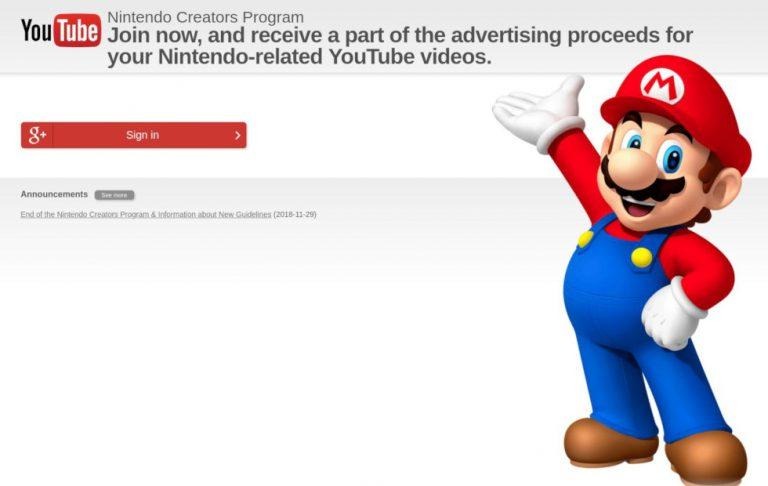 Nintendo may have finally picked up the slack and have become one of the most beloved console makers again but in some areas it still has pretty archaic business policies and philosophies. One shining example is its Creators Program which seemed to have been created in the age before the Internet. Fortunately, Nintendo has finally gotten some sense and is retiring the program, giving video streamers and uploaders a bit more freedom, including in how they monetize their content.
The Creators Program almost felt like it was designed to discourage fans from promoting or celebrating Nintendo's games and products in one of the most viral media today. Nintendo can justify its approach to censorship as protecting its family-friendly and clean legal image but it's not flying with the creators and streamers who want to share their love for games and Nintendo and make a buck or two from it as well.
Whatever the case, Nintendo has decided that it doesn't need the Creators Program anymore. Either that or it realized it was simply driving its own fans away. It is now loosening up its guidelines for what content can be published online and where and while some rules are a tad puzzling, it's a significant and long-overdue win for creators.
In a nutshell, Nintendo is allowing the streaming or uploading of Nintendo Game Content as long as they are either accompanied by "creative input or commentary" or created using Nintendo system features, like built-in screenshot or screen recording features on handhelds and consoles. It also allows monetization of such content as long as they are using supported programs from Facebook, Twitch, Twitter, and YouTube, just to name a few.
Naturally, Nintendo still reserves the right to request those platforms to takedown content that violate guidelines or those published on unsupported programs (which may change over time). As for the Nintendo Creators Program itself, that will end on December 2018 and the website will be taken down on March 20 next year.