Nintendo confirms shutdown of Nintendo Power magazine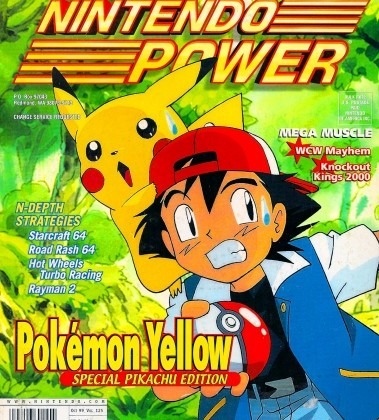 Yesterday, reports of an incoming Nintendo Power shutdown hit the Internet, with tweets from Nintendo Power staff members apparently confirming the rumors. Ars Technica has updated its original story with confirmation from none other than Nintendo, which says the magazine will indeed be delivering its final issue in December 2012. After that, Nintendo Power – which has been running since 1988 – will no longer exist.
"Nintendo can confirm that Future US will end the production of Nintendo Power magazine with the last issue slated for December 2012," Nintendo said in a statement, adding that the magazine won't be switching publishers. Some were thinking that Nintendo might begin publishing the magazine once again, as it did between 1988 and 2007 when Future US became the publisher, but sadly that doesn't seem to be the case.
It's a bummer to see the iconic magazine go, but there is some good news to be found in all of this. In those quickly-deleted tweets from yesterday, we were told that a big send off is planned for the magazine. The editors of Nintendo Power (and everyone else, for that matter) obviously want to see the publication go out with a bang instead of a whimper, so it sounds like we can expect some surprises in the final issue of the magazine.
Still, despite the exciting send off that's been teased, many will miss the magazine. For a significant amount of adult gamers, Nintendo Power was a part of their childhood. With print taking a large hit in recent years, it's somewhat unsurprising that Nintendo Power is going dark, but it's a shame nonetheless. We'll be sure to keep you updated if Nintendo says anything else, but judging from the company's statement, it doesn't seem like we'll be getting much more information out of the big N.