Nintendo collector finds ultra-rare US version N64 Disk Drive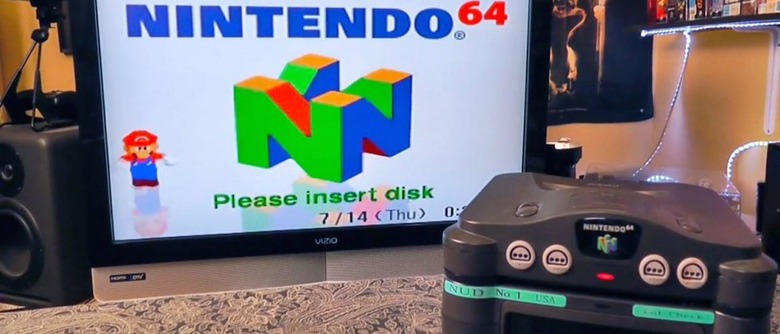 Serious Nintendo fans from the N64-era might remember hearing about the N64DD, a disk-drive add-on for the console that promised to bring larger, improved games, as well as introduce rewritable features. While the device was intended for a US release, after several years of delay it came out in Japan in 1999 where it was poorly received, leading to a quick and quiet death and no overseas launch. Imagine the surprise, then, when one collector came across a working US-model 64DD in Seattle.
The device was found by YouTuber Jason "MetalJesusRocks" Lindsey, and it was first assumed to be a developer or prototype unit — models that are already rare, but still known to turn up on eBay and other places from time to time. Turns out what he got his hands on was totally unheard of: a working, US-region locked model intended for retail.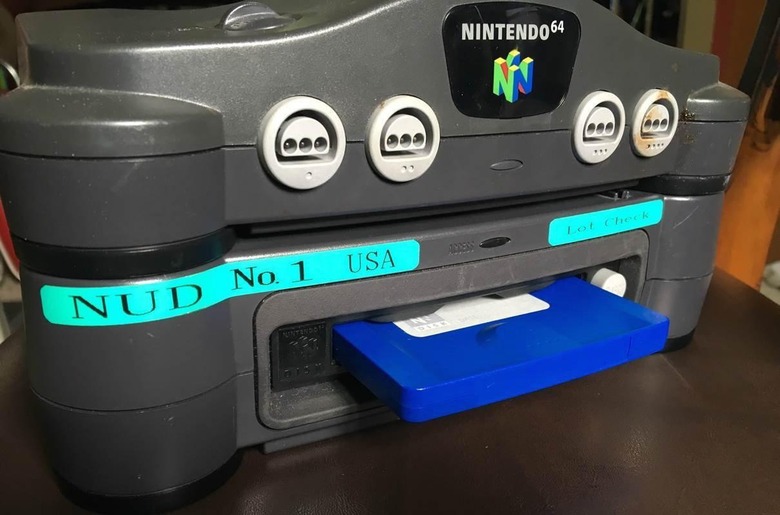 The unit features a boot-up screen and menu in English, which was never present on Japanese models. It also doesn't require a "partner cartridge" to boot up, meaning it's not a devkit intended for game developers. And since it's region locked, it won't even run Japanese 64DD games.
Lindsey managed to get in contact with Mark DeLoura, a former Nintendo lead engineer that worked on the hardware during its development, who indicated that mysterious 64DD was probably a model meant for retail, or a prototype of a production unit. That would explain the "lot check" sticker on the front of the device, meaning it had undergone a quality assurance test.
But there's another rare component to Lindsey's find: a blue 64DD disk with unreadable contents, similar to those seen with prototype models. DeLoura mentions that it could be a retail version of a 64DD game, or game demos that were used to demonstrate the console add-on to developers. Lindsey says he hasn't given up on trying to find out what's on the disk, and is open to any help from the community.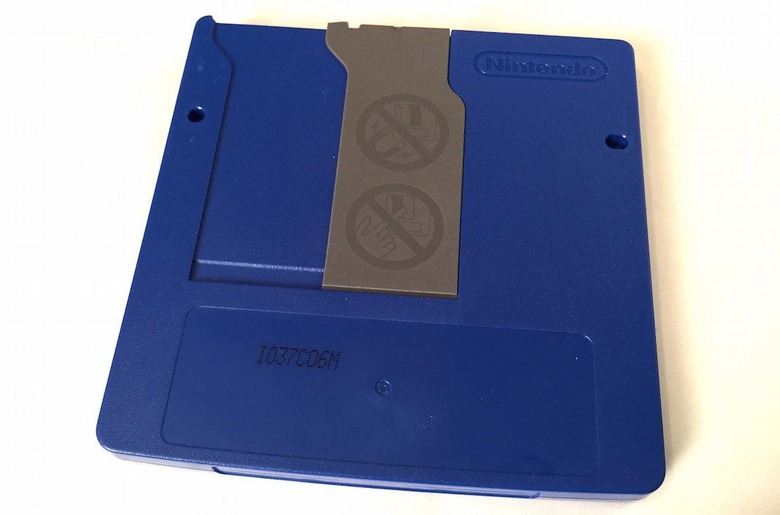 SOURCE MetalJesusRocks/YouTube, NintendoLife