Nintendo: Bayonetta heading to Super Smash Bros soon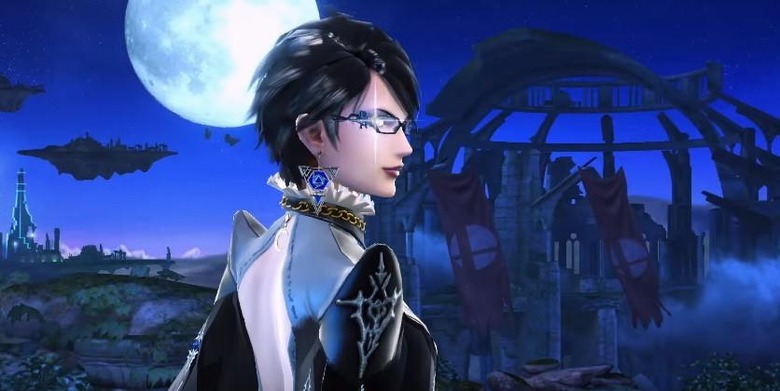 Nintendo has announced that Super Smash Bros. will soon be getting a new character: Bayonetta. The announcement was made today in a video showcasing the character's arrival, as well as ample gameplay and details about her various fighting abilities. The witch brings with her a bunch of guns, limbs of demons, and a couple dashing outfits. Her arrival comes after being the top voted character on the Super Smash Bros ballot.
The character will be available to Super Smash Bros gamers on the Wii U and Nintendo 3DS. The announcement was made as part of Nintendo's larger presentation today, which covered some other plans the company has in the pipeline. According to that presentation, the company plans to make Bayonetta available early next year.
"We've been asking for your votes on the Super Smash Bros fighter ballet, and Bayonetta was the number one choice in Europe. In North America, she was among the top five ... Bayonetta was the overall number one choice worldwide."
The company went on to detail some of Bayonetta's Super Smash Bros features. Says Nintendo, "The more you learn to control her, the more you can feel she moves like a character in the original games." She is a combination fighter, and she can throw out multiple combo attacks at a time.
Add to that her four guns, one for each hand and foot, and she's a force to be reckoned with. That's only a small part of her features, though, the rest of which — as well as ample gameplay — can be found starting at the 18 minute mark in the video below:
Nintendo hopes to make the character available in February 2016.
SOURCE: YouTube