Nintendo 3DS XL 2015 teardown: inside the tiny computer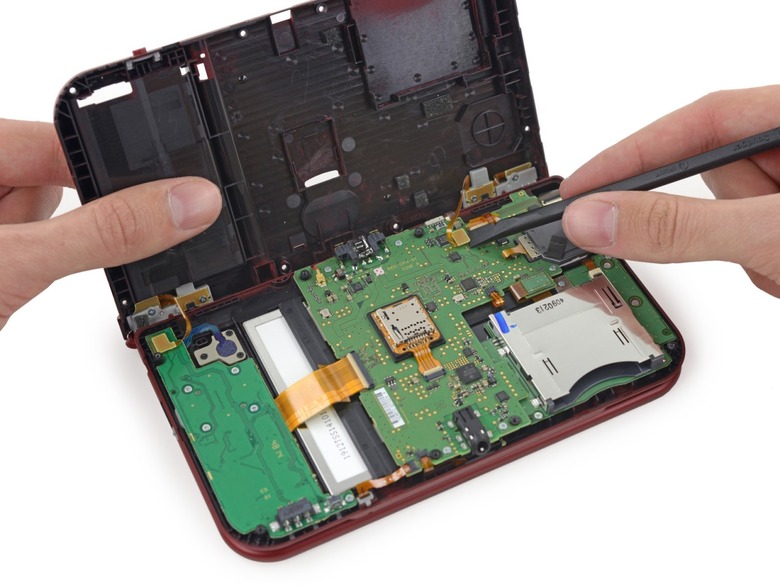 There's really nothing too next-level about this little gaming machine – unless you consider all of its processing power and super-refined hardware. "If you think about it," says iFixit, "the newest of the new Nintendo 3DS XL is basically a small laptop." With a 3D screen, of course, as well as a triple-camera setup, CPU, RAM, Flash, and the ability to run high-powered software. That's a general way of looking at it – but it's true, isn't it? Let's have a peek inside.
Over at iFixit you'll find the full teardown – that's if you want to tear down this device yourself. If you've got a Nintendo 3DS XL 2015 edition and you want to see it tick – have a peek here.
First, the processor. Nintendo has its own custom-made processor likely based on an ARM core. This is the Nintendo 1446 17 CPU LGR A. Next to this is the Atheros AR6014G-AL1C Wi-Fi SOC with the ability to draw on some lovely Fujitsu 82MK9A9A 7LFCRAM 1445 962 FCRAM.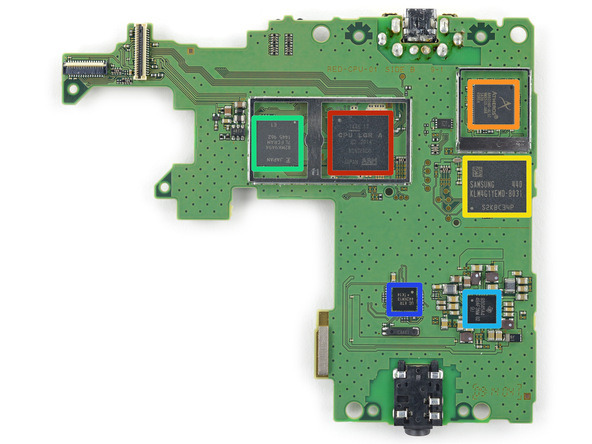 Samsung provides the KLM4G1YEMD-B031 4 GB NAND Flash and NXP brings the Infrared IC with a unit called S750 1603 TSD438C.
While we don't recommend you do this at home without proper tools or knowhow, iFixit being pros at the job have made it relatively easy with their step by step.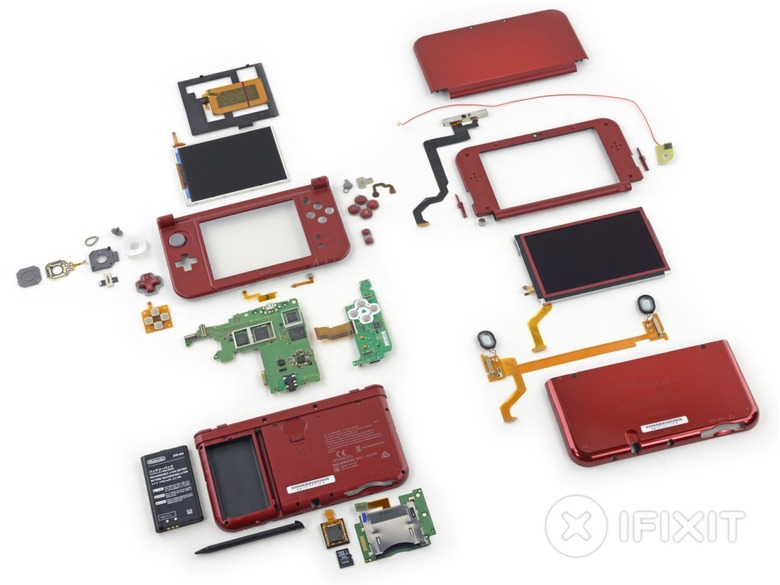 Make sure you've got proper photography equipment as well to take a fantastic layout photo like the one you're seeing above when you're finished.