Nintendo 3DS specs detailed; design could still change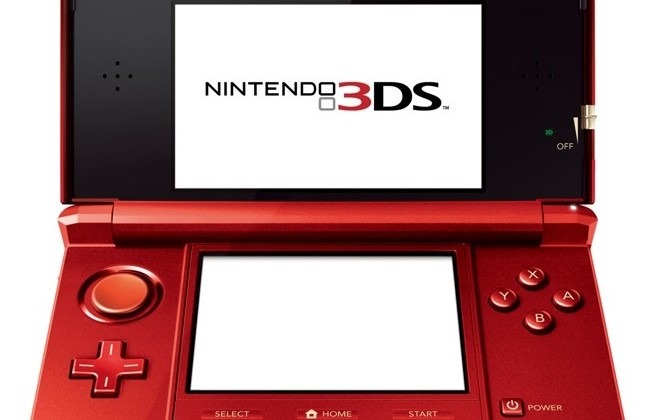 Nintendo has outed specifications for the 3DS 3D-capable gaming handheld, though certain key details – such as what processor is doing all the hard work inside – are still unclear.  According to Nintendo's E3 product page, the 3DS measures 5.3 x 2.9 x 0.8 inches and weighs 8oz; it has a 3.53-inch 800 x 240 top display and a 3.02-inch 320 x 240 touchscreen on the bottom.
Meanwhile the three cameras – one on the inside, two on the outside – each capture at 640 x 480 (0.3-megapixel) resolution.  There's also WiFi (with WPA/WPA2 support and a hardware power switch), an integrated microphone, a motion sensor and a gyro sensor.  Stereo speakers are either side of the top screen, and the game card slot accepts DS cards together with new 3DS cards (that will be 2GB-max at launch).  Meanwhile there's an SD card slot, a charging cradle connector and a headphone socket on the front edge.
Under the top, 3D-capable display is a slider which can be used to either adjust the 3D effect or to switch the panel over to 2D completely.  In 3D mode, 400 pixels are allocated to each eye.  Gaming controls include A/B/X/Y face buttons, + Control Pad, L/R buttons, Start and Select buttons.  The 3DS' wireless can be functional even when the handheld is in sleep mode, and "can automatically exchange data with other Nintendo 3DS systems or receive data via the Internet."
Interestingly, the press shots and hands-on you're seeing right now may not be exactly what the Nintendo 3DS looks like when it hits retail shelves; the company says the "final design is TBA" and may in fact change before release.
[Thanks Paul!]