Nintendo 3DS gets pre-release teardown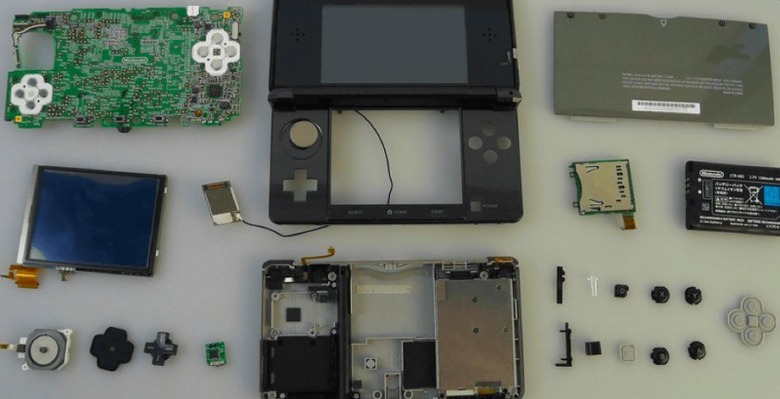 Nintendo's execs spoke earlier this month about the physical design decisions around the Nintendo 3DS, but what we really wanted was to see the 3D-capable gaming handheld torn down into its constituent pieces. Happily that's just what TGBus has delivered, a comprehensive pre-release teardown of the 3DS.
The batteries, incidentally, are ranked in order of the DSi XL at the top, then the DSi, and finally the 3DS at the bottom. Nintendo has already confirmed that the 3DS should last for around 3-5hrs of 3D gameplay on a full charge.
US availability of the Nintendo 3DS is expected on March 27, with the console priced at $249.99. Meanwhile, it will hit Europe a couple of days earlier, though pricing is yet to be confirmed.
[via Kotaku]