Ninja x Adidas shoes will arrive too late for Christmas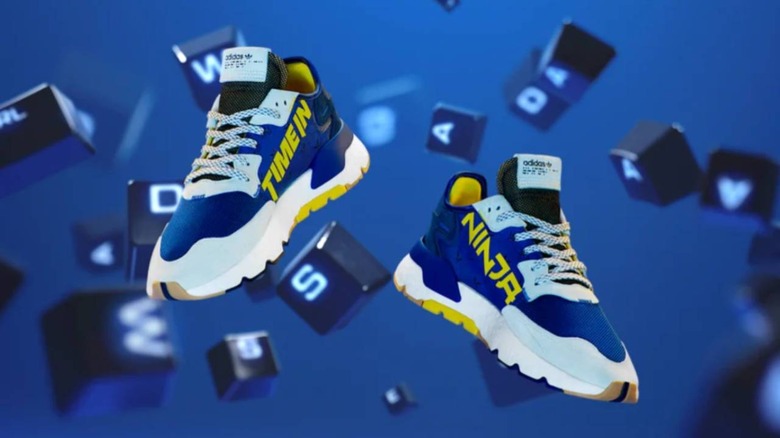 Adidas has teamed up with popular streamer Tyler 'Ninja' Blevins to launch a pair of themed shoes that'll no doubt appeal to his younger streaming fans. The collaboration, which was first revealed earlier this year, is nearing completion with Adidas' plan to launch the special shoes this month. The only problem? They won't be available to buy until several days after Christmas.
Ninja's popularity has grown substantially enough for him to become his own brand. In addition to recent attention for his big move from Twitch to Microsoft's Mixer streaming platform, the content creator best known for his Fortnite skills will soon be the inspiration for Adidas' TIME IN Nite Jogger edition.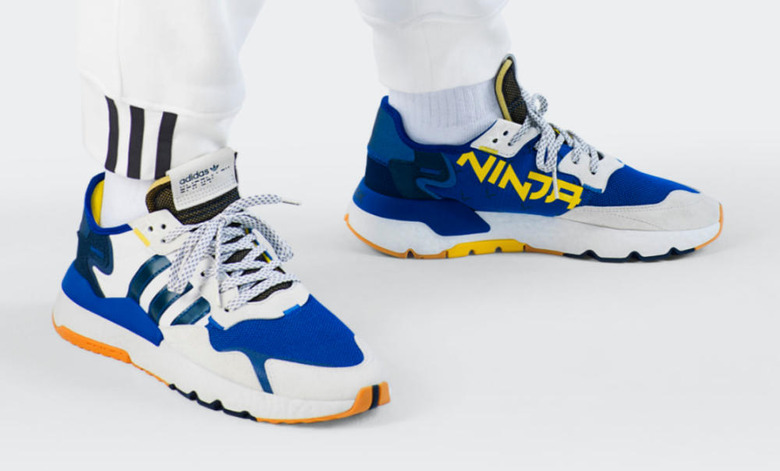 The shoes feature white and yellow soles alongside a deeply saturated blue color and bright yellow 'TIME IN' and 'NINJA' logos on the side. These shoes are, of course, structurally identical to the ordinary Nite Jogger shoes, only featuring a veneer that is distinctly related to the streamer's brand.
Adidas is showing off the model with a dedicated web page for the shoes; they'll be available to buy starting on December 31. The company isn't offering a preorder, though it has revealed that these shoes will be available in youth and men's sizes for $120 USD and $150 USD, respectively.
The sales will go live on Adidas' website starting at 10AM ET / 7AM PT. Interested future buyers can enter their email address to get a reminder when the sales start. The company is offering the model as a 'waiting room release,' which means random people will get the chance to buy them if they join in time.