Ninja Turtles movie LEGO sets leak clues to film content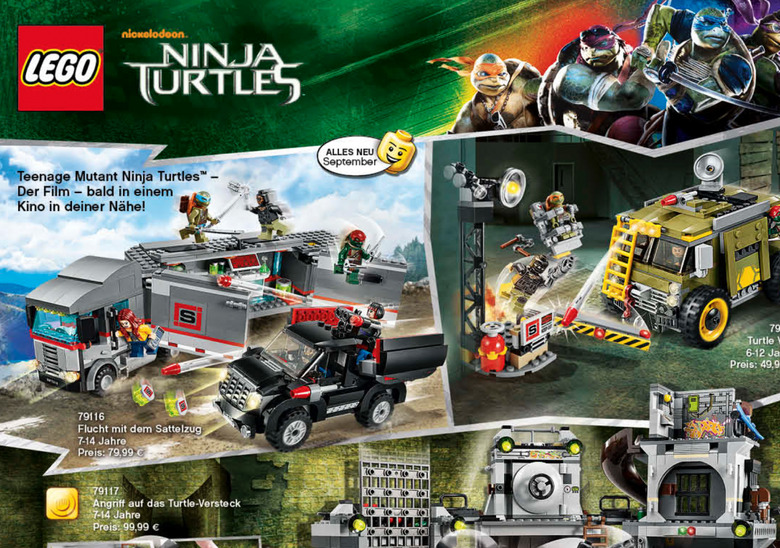 There's little doubt now that the Nickelodeon-owned Teenage Mutant Ninja Turtles brand is going to go all-out when it comes to licensing new toys for their 2014 film. This week we're having an early peek at a catalog of LEGO sets which shows off Ninja Turtles sets in several sizes, each with their own unique set of heroes in a half shell.
What you'll see in mini-figs first is Leonardo (voiced by Johnny Knoxville), Raphael (Alan Ritchson), April O'Neil (Megan Fox), Karai (Minae Noji), and a couple of Foot-Ninja. Next you'll see Michelangelo (Noel Fisher), another Raphael, Vern (Will Arnett), and another Foot-Ninja. Finally there's Leonardo again, Donatello (Jeremy Howard), Splinter (voiced by Tony Shalhoub), and the Shredder (William Fichtner).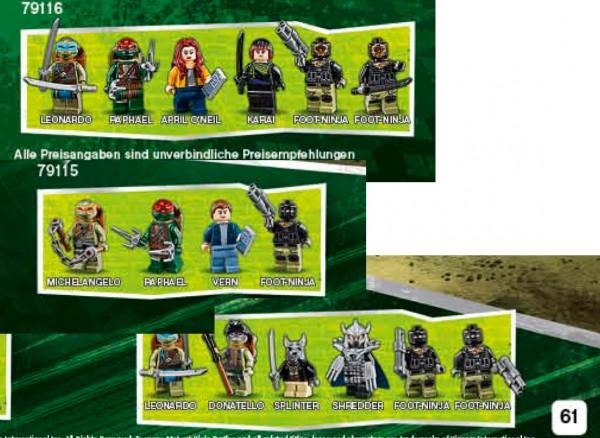 These sets will go by number 79116, 79115, and 79117, called Big Rig Snow Getaway, Turtle's Van Takedown, and Turtle Hideout Attack. Pricing will be $79.99, $49.99, and $99.99 with piece counts to match.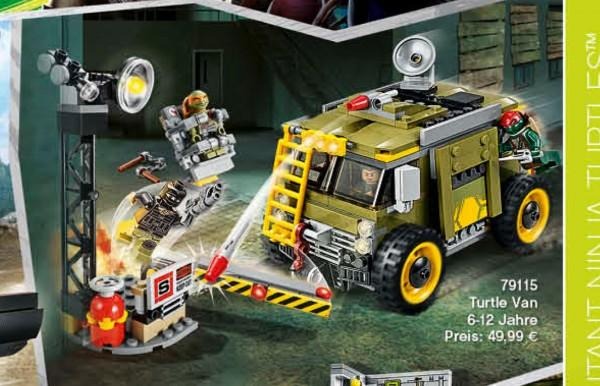 Above you're seeing the Turtle's Van Takedown while below you'll find the Big Rig Snow Getaway. You can see tiny bits of these vehicles in the first trailers for the film.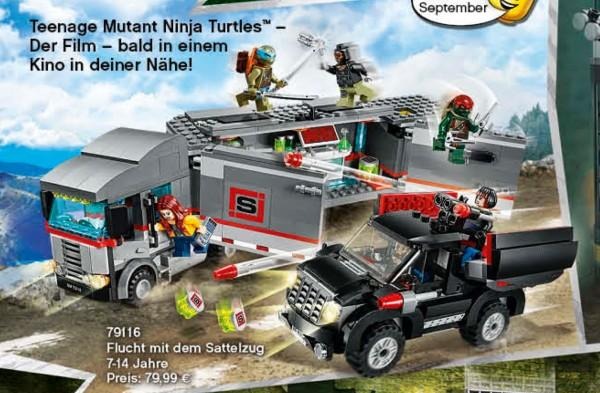 Below is the Turtle Hideout set. This gives us clues on how this film will reflect (however lightly) the events of Teenage Mutant Ninja Turtles 1, the first film with live action heroes. Watch out for a Splinter kidnapping.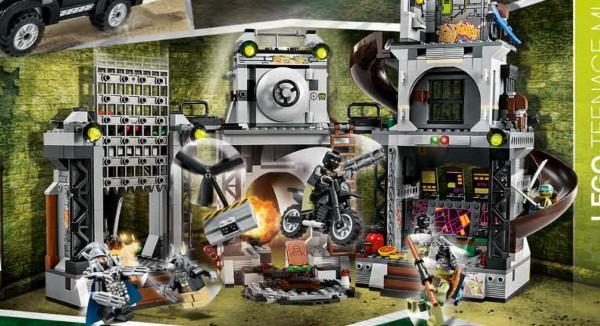 The whole lot will be approaching around September of this year – possibly earlier here in the United States. We shall see!
UPDATE: We've got a few more pictures now from The Brick Fan. Time to glom on!