Ninja Spinki Challenges is Flappy Bird creator's latest mobile game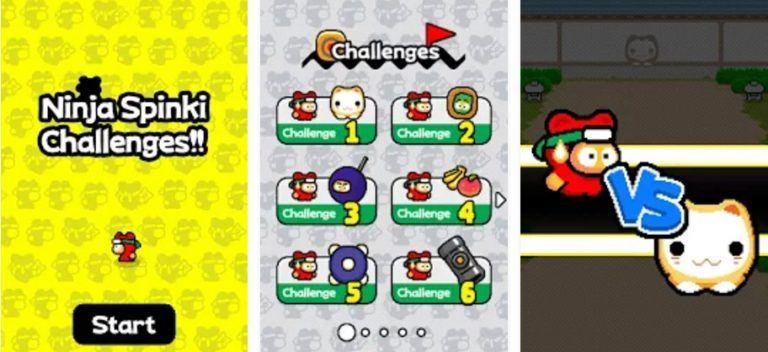 Flappy Bird creator Dong Nguyen has launched a new mobile game under his .Gears studio, and it is called Ninja Spinki Challenges. Like Flappy Bird before it, Nguyen designed the game to be ultra-challenging, the same feature that caused ample lamentations and more than a bit of drama at the time. As of Thursday, the new mobile game is available to download from both Google Play and the App Store.
Nguyen found fame after Flappy Birds went viral, earning attention for its excellent retro design, simplistic gameplay, and frustrating difficulty. The game was released on May 24, 2013, and pulled from app stores a short while after being released due to complaints from gamers that they had become addicted to the title. As of today, Flappy Bird is still not available from any official download destinations, though APKs still float around.
That wasn't Nguyen's only mobile game, however, as he went on to release the similarly difficult but less successful Swing Copters. Other .Gears games include Shuriken Block, Super Ball Juggling, and Swing Copters 2. Now Ninja Spinki Challenges is included among them.
The latest game is every bit as challenging as Flappy Bird fans had hoped for, though it comes in a different variety. Unlike the games listed above, Ninja Spinki Challenge features many small games ("challenges") in one, the first six of which are unlocked while the rest are locked until you get some wins under your belt. Games included throwing ninja stars, avoiding bouncing creatures, and dodging between bombs.
SOURCE: Google Play, App Store