Nikon VP650 pico-projector camera tipped for September release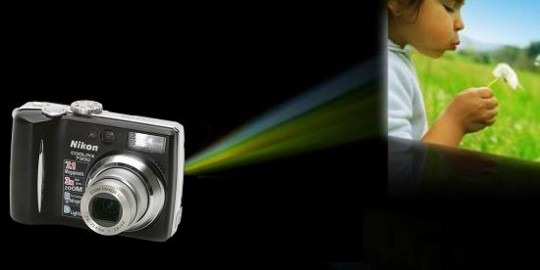 Nikon are tipped to be preparing a digital camera with integrated pico-projector, capable of not only snapping images but projecting them at up to a claimed 8 x 12 inches.  The upcoming point-and-shoot, believed to be the Nikon VP650, was revealed in French photography magazine Chasseur d'Images.
To lend credibility to the magazine's speculation, they revealed the full specifications of the Nikon D300S and D3000 on their publication date of July 25th, five days in advance of the DSLRs official announcement.  They also suggest that the LED pico-projector components are supplied by FoxLink, a Taiwanese company previously linked with putting pico components into mobile phones.
The Nikon VP650 is expected to be announced this month, with a release predicted for September.  No word on what sort of price tag it might carry, nor if VP650 will be the final model name or simply the internal codename.
[via CrunchGear]