Your autonomous car could have a Nikon 3D sensor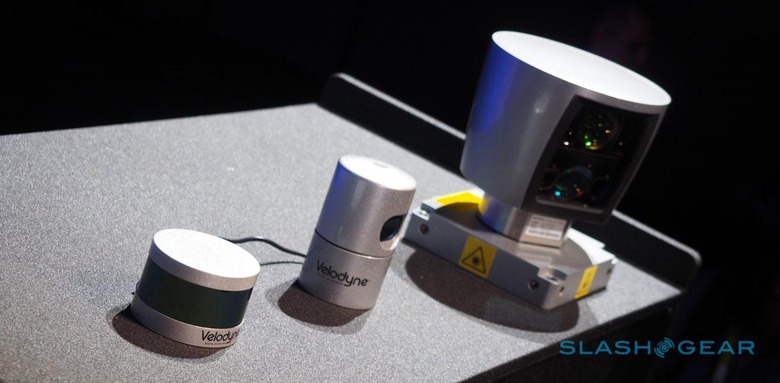 Nikon is getting into the LIDAR business, with the camera and lens company teaming up with Velodyne on sensors and scanners for autonomous cars, robotics, drones, and more. The deal comes as Nikon invests $25m into Velodyne, though the cash is only part of the involvement the two companies will have moving forward.
Velodyne is one of the best-known suppliers of scanning sensors in the autonomous car world, its LIDAR – Light Detection and Ranging – system able to create 3D maps of the surrounding environment. They've become a mainstay of most self-driving vehicle projects, typically in combination with other sensors like radar and cameras, for their ability to give a real-time view of potential obstacles, pedestrians, and other road users.
LIDAR's drawback, however, has mainly been its cost. The earlier sensors could easily cost more than the value of a car apiece, not to mention being bulky and requiring conspicuous mounting on top of vehicles. More recently, Velodyne and others in the industry have pushed into solid-state laser scanning and other technologies. Smaller sensors, designed to be used in multiples around a car and with the side benefit that they're easier to disguise, have also reached the market.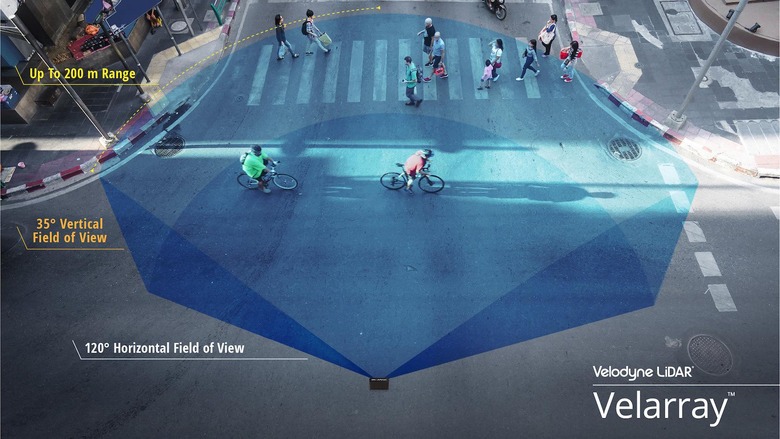 Now, Velodyne and Nikon are looking to team up on making such sensors even more capable and cost-effective. "Aiming to combine Nikon's optical and precision technologies with Velodyne's sensor technology," Velodyne says, "both companies have begun investigating a wide-ranging business relationship, including collaboration in technology development and manufacturing."
For example, one expectation is that Nikon's experience in mass producing lenses, sensors, and other technologies for affordable cameras will help bring the cost of LIDAR sensors down too. Mass production – with the ensuing improvements in price – would help there, ramping up to deal with what will undoubtedly be strong demand as automakers and others finally bring autonomous vehicles to market.
It won't just be transportation, though. The two firms are also looking at potential opportunities in mapping and robotics, security systems, shuttles, and drones, along with safety systems in road infrastructure. Currently LIDAR can typically be priced out of such segments.
While it may be most commonly associated with cameras, Nikon is no stranger to other industries. As well as its imaging products lines, it also has a footprint in healthcare products like microscopes, ophthalmic lenses, and even industrial metrology. Nikon Precision Inc., meanwhile, has a huge business in things such as integrated circuit printing and electronics manufacturing. That includes lithography for MEMS and LED applications, with broad implications for automotive sensors.