Nikon shows off wild looking prototype and concept cameras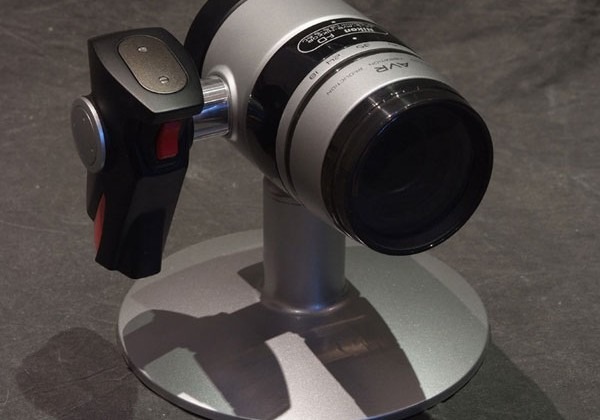 Nikon isn't exactly a company I associate with out there designs and concept devices. The company does design some though and has several concepts and prototypes on display in France at the Hello Demain exhibition. The first of the concepts in the photo below is a very interesting looking camera that has more than just interchangeable lenses. Apparently the camera has interchangeable LCD, lens, and grips to customize the camera to your needs. That is a cool idea, we can customize the lens to our needs with a DSLR, why not the rest of the camera too.
The next is an odd one called Nikon Multi-Ball. It looks like one of those cameras that you sit somewhere at a party and it takes photos all around the place to create a large scene. Exactly what it does or is we don't know. Nikon Rumors thinks it may be a 3D-panorama camera. There is also a prototype camera with a giant 6-inch screen and handles on each side. It looks really strange to me and presumably would be more like a media player able to show photos and video on a big screen than a camera alone.
The final design also has no detail offered by Nikon and is called the i-Ball. It looks like an eye, hence the name, and if I had to guess I would say this is a webcam. That might be totally off though. What do you think about these cams? I think the first one with three interchangeable parts is the most interesting and perhaps the most likely to jump to the real world.
[via Nikon Rumors]