Nikon offers battery replacement for D500 owners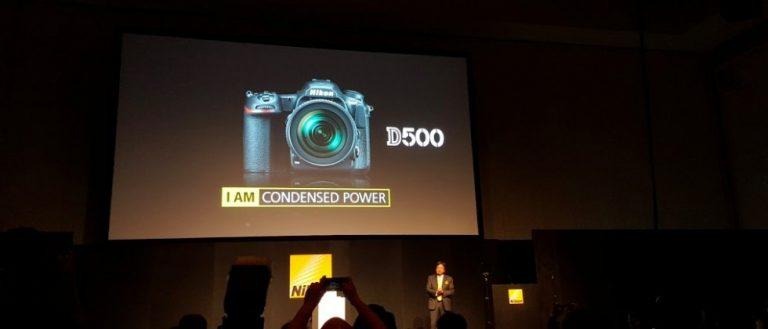 I dabble in photography, and occasionally shoot performances and events for friends. In addition to my camera, lenses, and tripod, there are some very important things that I pack in my bag. These are extra memory cards, and spare batteries. If I don't have the right lens, or a tripod, I can still shoot pictures. However, if my camera dies, or I run out of space on my memory card, there's nothing I can do. Well it turns out that Nikon D500 owners may run into issues with their batteries dying before they should.
Most cameras have a battery indicator that will give you a rough idea of how long you have before you need to swap it out for a new one. The Nikon D500 is no different. However, some of the batteries supplied don't seem to display the correct usage, or in other cases, don't live up to the number of photos you should be able to take with it. To fix that problem, Nikon is offering to replace any of your affected batteries.
There are two types of batteries that work with the Nikon D500. They look identical, and both go by the model EN-EL15. This particular battery model has been around for a while, but back in 2013, Nikon made some slight changes to it. Specifically, they modified the electric discharge characteristics of it. Apparently, this small change makes the battery work significantly better with the D500. Unfortunately, if you use the batteries manufactured before 2013, they perform significantly worse with the camera.

If you have some of the older batteries, and use a D500, Nikon will happily replace them for you. All you need to do is check and make sure that the batteries are the older style. You can do this by looking on the battery itself, and looking for the text "Li-ion01" next to the recycle symbol. If it has this text, then the battery is eligible for replacement. If the text reads "Li-ion20" then the battery is one of the newer ones, and is not a part of the replacement program.
If you have batteries that need replaced, you'll want to head to Nikon's support page for details on how to get them swapped out.