Nikon Long-Zoom COOLPIX cameras make short work of long shots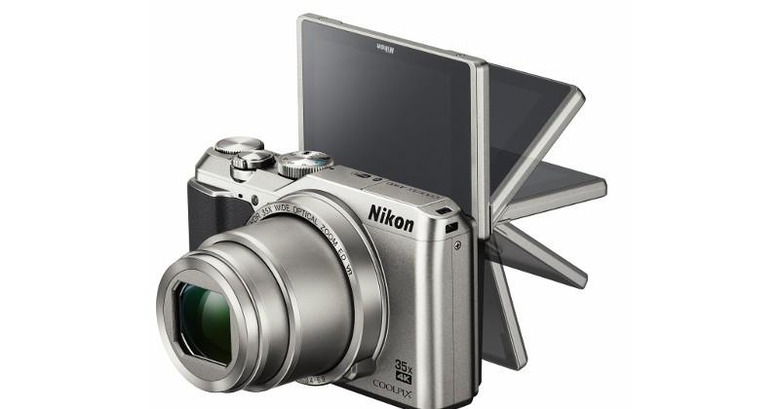 Taking regular shots, up close and personal, might be no problem even for smartphone cameras. But when it comes to looking afar, you'll definitely need a better shooter. That's were Nikon's COOLPIX line of compact digital cameras comes in. Its latest trio, under the heading of "long-zoom", are advertised to excel there quite nicely. With zoom levels of 35x, 40x, and 60x, the COOLPIX A900, B500, and B700 will bring any subject to life, near, far, or wherever they are. Plus, Nikon's SnapBridge also makes it easier to share those photos and videos with your smartphone and your friends.
At the very top of the line, you'll find the Nkon COOLPIX B700, sporting a 20.3 megapixel BSI CMOS sensor and the highest 60x optical zoom among the three, with a NIKKOR ED lens. You can even take that further up to 120x with Dynamic Fine Zoom. With that much megapixels and a powerful image processor, the B700 can also record videos in stunning 4K UHD 30p quality. A 3-inch vari-angle LCD viewer also makes it easy to setup and preview shots, no matter the height or placement.
The COOLPIX B500 is just a small step down, with a slightly lower 16 megapixel CMOS sensor. With a NIKKOR glass lens, it can reach up to 40x optical zoom, 80x if you add in Dynamic Fine Zoom. A hybrid VR is included to keep images and videos steady, even when your hand isn't, especially useful for zoomed in shots. While missing out on 4K, the B500 can still record video in crispy 1080p Full HD resolution.
And finally, the COOLPIX A900 emphasizes compactness and portability without skimping too much on quality. Zoom with the NIKKOR glass lens goes up to 35x but the A900 makes up for it in other aspects, like a 20-megapixel BSI CMOS sensor. The compact camera, which can fit in a pocket, can even record 4K UHD videos at 30 fps.
These new Long-Zoom COOLPIX cameras not only bridge distances when it comes to zoom, they also make wireless bridges to mobile devices. Nikon's SnapBridge feature provides an "always on" connection to make transferring photos and videos a snap, whether it be via Bluetooth Low-Energy or Wi-Fi. SnapBridge also offers free imaging cloud storage, up to 20 GB in capacity and supporting an unlimited number of thumbnails up to 2 MB.
The three Nikon cameras will launch in Spring this year. The B700, available in black, will go for $499.95. The B500 and its Black and Red color options will be sold for $299.95. And last but definitely not the least, the A900, in Silver and Black models, will have a $399.95 price tag.