Nikon KeyMission line of action cameras launches in October with three models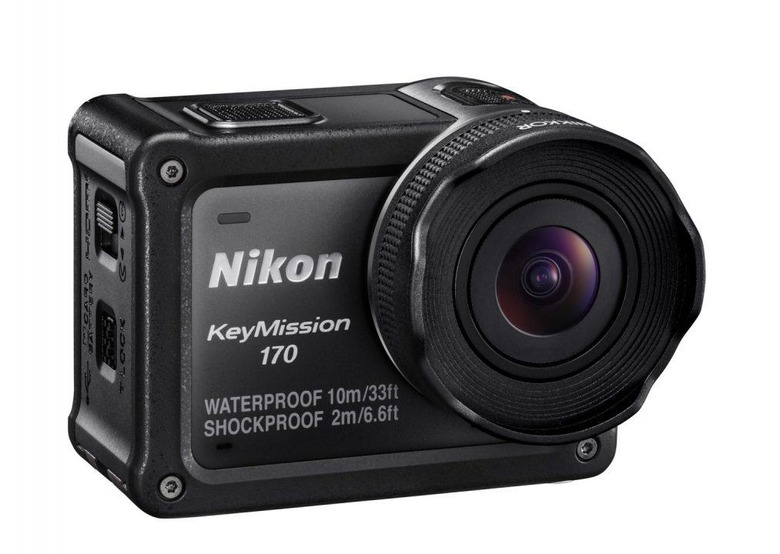 Nikon is looking to make a splash in the action camera space with its new KeyMission line. Announced today, the line is set to go on sale in October and will feature three different cameras, ranging from options that are good for those who are looking for a more entry-level device to one that's aimed at those who want a fully-featured action camera.
The KeyMission 360 is the headliner of the show, as it sports two f/2.0 NIKKOR lenses outfitted with 20 megapixel sensors. As the name implies, the KeyMission 360 can shoot 360-degree photos or video, and Nikon has included an in-camera stitching feature that aims to make editing that 360-degree content a little more bearable. Furthermore, the KeyMission 360 offers support for 4K or 1080p resolutions.
Like most action cameras you'll find out there, the KeyMission 360 is a rugged little shooter, as it's waterproof up to 98 feet, shockproof for drops 6.6 feet and under, and freezeproof, able to withstand temperatures as low as 14-degrees Fahrenheit.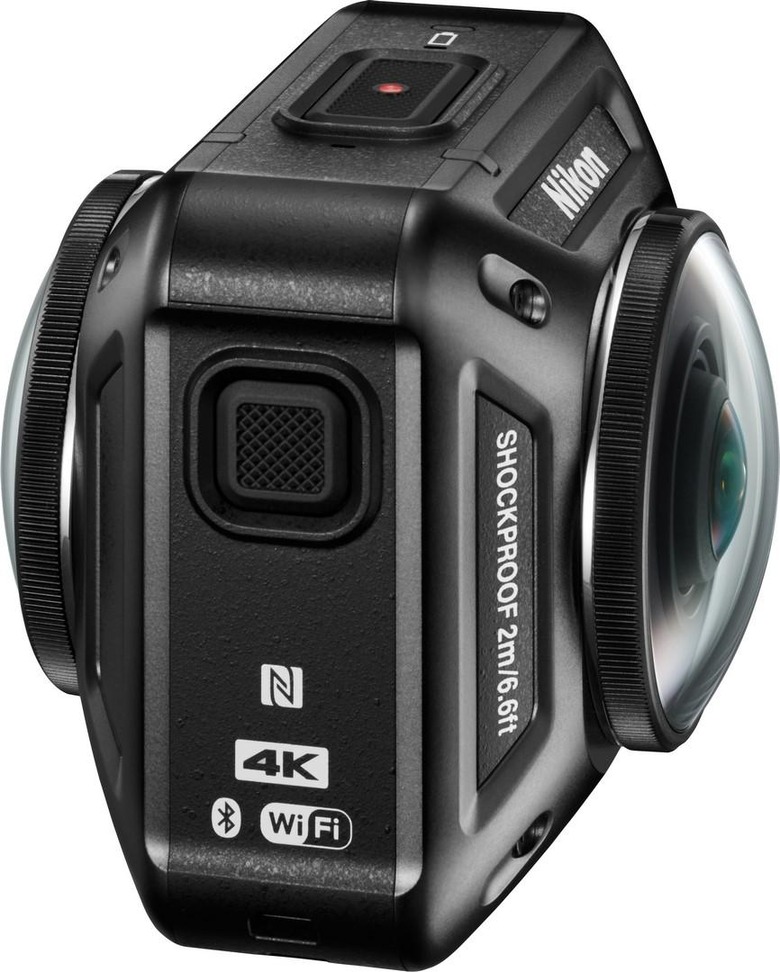 Nikon is pushing connectivity with the KeyMission 360, launching a new iOS and Android app called Nikon 360/170 app. Using this app allows for simple editing on the fly, but in the case of the KeyMission 360, it also offers remote viewing and makes sharing photos and videos quite a bit easier. For those who want more editing options, Nikon will also have a 360/170 utility program for PC and Mac available.
Next up is the KeyMission 170. While this doesn't offer 360-degree photo and video like the 360, its name is still a clue to one of the major features of the camera: its 170-degree viewing angle. This one brings a f/2.8 lens and a 8.3-megapixel CMOS sensor to the table, allowing users to shoot in 4K or 1080p. You'll also have Electronic Vibration Reduction to help keep things stable while shooting in 1080p, along with a pack-in remote control, which will allow you to add tags and stop or start recording when you're away from the camera itself.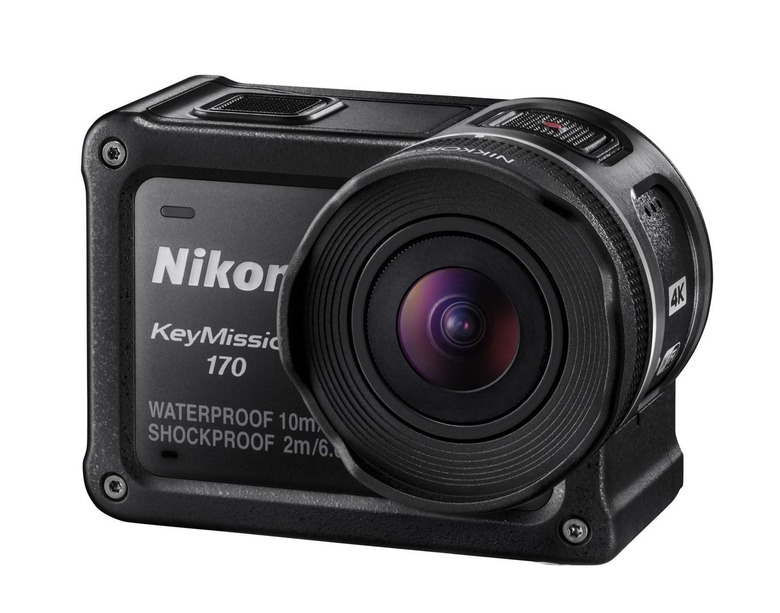 The KeyMission 170 comes with the same shockproofing and freezeproofing of its more fully-featured brother, though waterproofing goes down to 33 feet with this release. Just as well, the KeyMission 170 will be compatible with both the 360/170 app and PC/Mac program.
Finally, we come to the KeyMission 80, the entry-level device of the group. The KeyMission 80 comes sporting a 12-megapixel CMOS sensor and a 25mm f/2.0 lens, offering users a – you guessed it – 80-degree field of view. It has a secondary front-facing 5-megapixel lens to satisfy those who are selfie lovers, and turns on automatically when it's removed from its camera holder to make shooting with one hand a quick and simple process.
Waterproof up to 3.2 feet, shockproof up to 6 feet, and freezeproof down to 14 degrees Fahrenheit, this isn't quite as rugged as the other cameras in the lineup, but it should still survive some treacherous adventures.
Obviously, all three come with varying price points. The KeyMission 80 will set you back $279.95, the KeyMission 170 comes in at $399.95, and the KeyMission 360 will cost a not-insignificant $499.95. All three cameras will be out in October, though more specific release details weren't provided.