Nikon D800 takes amateurs to a whole new level of HD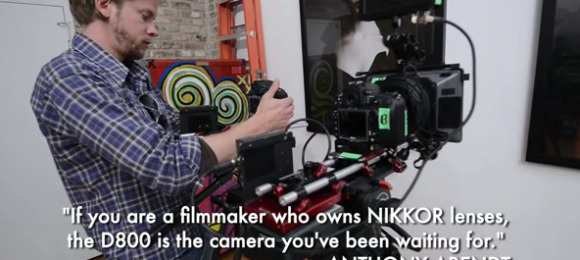 It's not that the new Nikon D800 is for amateur photographers, but it's certainly priced at a place that'll put the fantastic power of a 36.3 megapixel full-frame CMOS sensor within reach of the interested but not pockets-bursting citizen. When you consider how much film equipment costs if you're looking to capture HD video for a television show or even a high-quality commercial, $3k doesn't seem like all that much. When your resolution reaches nearly that of a $10,000+ medium format camera and you're offering it to the public at less than half that price, you may well have a winner on your hands.
Nikon has a camera here that'll be utterly wicked for a general photographer, certainly overkill for your average blogger, and perhaps just the ticket for those of you out there in film school without the budget for a five figure camera. The video you're about to see is the behind the scenes look at how filmographer Sandro used the D800 before its announcement to create a short film "Joy Ride." You can see the entire video in our post earlier today, and get a whiff of how simple it is to capture excellence here:
Notice how the man has the camera on a simple setup that's not all that different from what you likely use now for your in-school setup if you are shooting video, and this fellow's not doing all that much more than adding a few high-quality lenses to make the magic happen. Having a bit of filmography skill helps as well. Sandro mentions quite a few bits on how nice the camera is for weight (for mounting) and how the HDMI-out helps to take focus shots on the fly. Lights, camera, inexpensive action!
[via Vimeo]