Nikon D800 DSLR reportedly leaks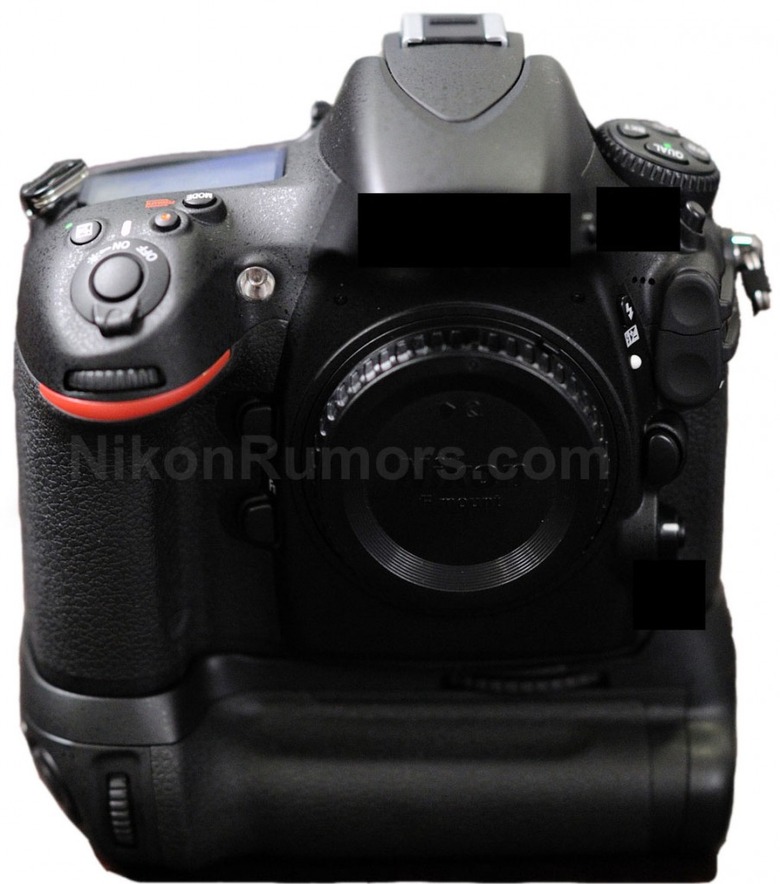 Details of Nikon's upcoming D800 DSLR have leaked, including photos of the much-anticipated 36-megapixel camera. Said to be smaller and lighter than the Nikon D700, despite offering three times the sensor resolution and a bigger display, the D800 should also deliver better video quality than the D3s according to Nikon Rumors' sources, offering capture options at up to 1080p/30/25/24.
A 720p/60/30/25/24 option is also on the cards, and there are both CF and SD memory card slots to store that footage to. The autofocus system is said to be identical to the D700 and D3, which presumably means 51-point AF with 3D Focus Tracking, though it's unclear whether the scene recognition engine – controlling AF, AE, i-TTL flash control and auto white balance – of the older cameras has also been carried across.
The images show the D800 with what's presumably an optional battery-grip fitted, giving the camera the illusion of extra bulk. Going by the bevy of physical controls, Nikon has resisted the urge to squeeze everything into a touchscreen UI. That's assuming the photos are legitimate, of course, something which the Nikon-faithful are already arguing over.