Nikon D600 24.3MP DSLR official with remote phone/tablet control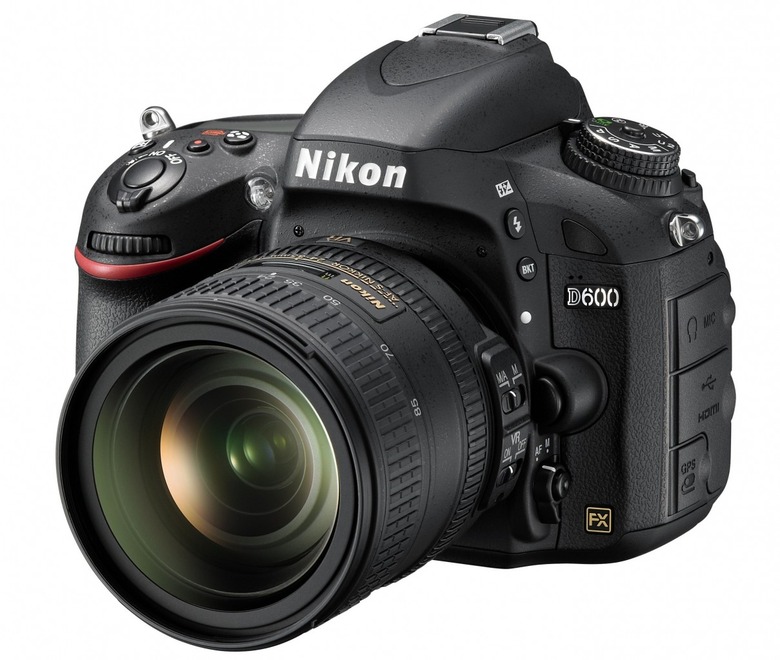 Nikon has revealed its latest DSLR, the 24.3-megapixel D600, its smallest and lightest full-frame camera to-date, with Full HD video recording and a new 39-point AF system. Tipped as the perfect trio-completion with the D4 and D800, the FX-format camera supports ISO 100-6400 (extendable to 50 and 25,600) and has a scene and face recognition system that analyzes 2,016 pixels for brightness, colors, and other information, to help set autofocus and auto exposure.
The same technology is used for 3D subject tracking, which Nikon says is also improved for smaller subjects. The Multi-CAM4800 AF system – borrowed from Nikon's D4, just like the D600's EXPEED 3 image processing engine – can be set to 9-, 21-, or 39-point coverage, and can handle a combined aperture up to f/8 with detection down to -1 EV. Meanwhile the 100-percent coverage viewfinder adds selection of different AF modes, so that you can keep the camera to your face but still see which you've selected.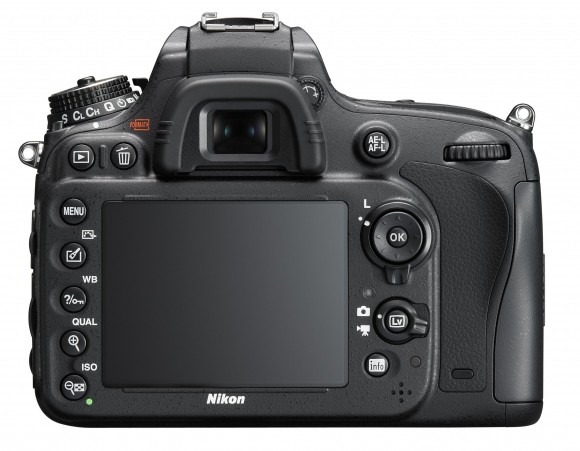 Scale-wise, the 700 comes in at 760g (sans-battery, mind) and has magnesium alloy top/rear covers with weather-seals like the D800. It can shoot around 900 shots on a full charge, and takes twin SD cards (supporting SDXC and UHS-I), while there's USB and HDMI outputs along with an optional WU-1b Mobile Adapter for shuttling off images wirelessly and remotely-controlling the D600 from your phone or tablet.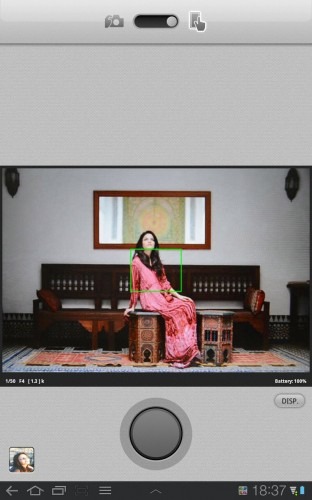 On the back there's a 3.2-inch 921k-dot LCD with automatic brightness control, handy for using the D600's integrated HDR photo mode and other in-camera editing tools. Full HD 1080p video can be recorded in 24p, 25p, and 30p, with the option of 60p, 50p, and 25p in 720p mode; clips are capped at 29 minutes 59 seconds, and there's a stereo microphone input for audio.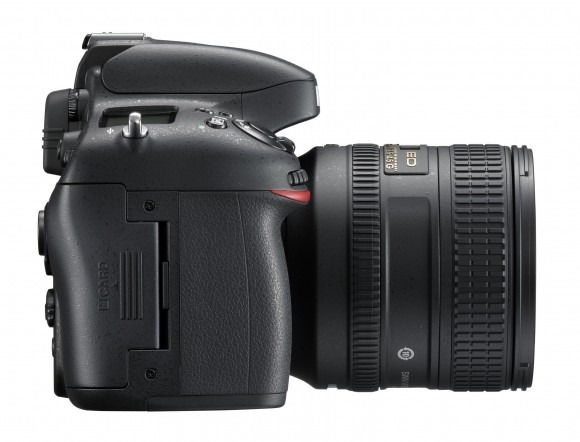 The Nikon D600 DSLR goes on sale later this month, priced at $2,099.95 in the US and £1,955.99 in the UK body-only; it will also be offered as a kit with the AF-S NIKKOR 24-85mm f/3.5-4.5G ED VR lens for $2,699.95 in the US and £2,443.99 in the UK. The WU-1b, meanwhile, will be $59.95 in the US and £64.99 in the UK.