Nikon D5 to pack 20MP sensor tips source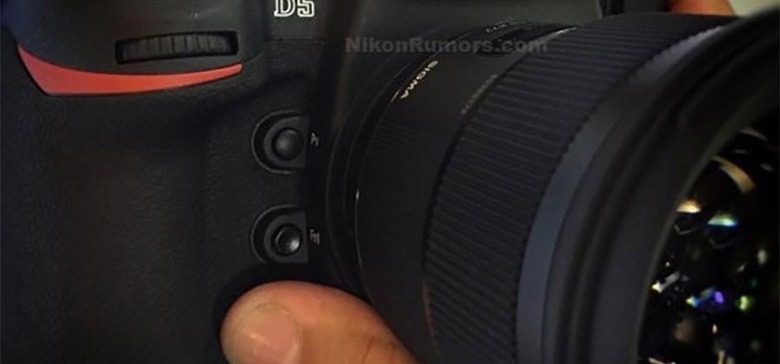 Nikon is one of the biggest names in digital cameras with many of the best cameras in the industry to its name. The company is getting ready to launch a new DSLR camera according to details that have leaked ahead of the official unveil of the device. A source has leaked images of a new DSLR that are claimed to be of the D5.
The camera is similar to the older D4S with some notable changes. The D5 has a new ISO button on the top plate of the camera rather than the Mode button the D4S placed there. Other rumors claim that the camera will have a 20MP sensor.
The backside of the D5 has a bunch of different buttons including a switch for changing between camera or video mode, white balance menu, play button, and lots more. There is a third FN button on the rear of the camera.
The source of the leak claims that the D5 is currently in production in the Sendai manufacturing plant in Japan. The camera has a hot shoe on top for adding accessories like flash. Other rumored specs for the camera include 153-point autofocus, ISO up to 102,400, 4k video capability, full HD slow motion, dual CF cards, and the ability to shoot at 15 fps. The official announcement for the camera is expected early in 2016.
SOURCE: Nikon Rumors