Nikon Coolpix S1000pj projector-toting digicam on sale now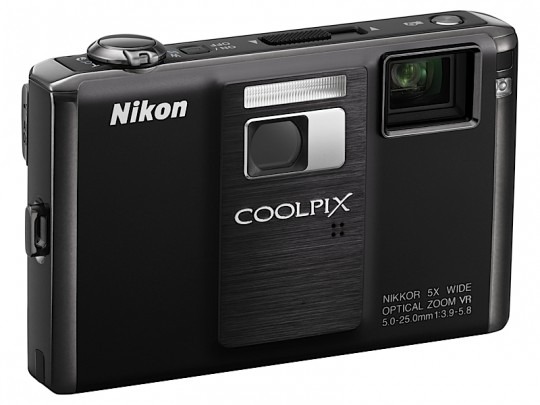 We may receive a commission on purchases made from links.
Nikon's pico-projector packing Coolpix S1000pj digital camera has finally arrived for sale in the US, priced at $429.95.  Expected to begin shipping later this week, the S1000pj manages to squeeze not only a 12.1-megapixel camera with 2.7-inch LCD and 5x optical zoom, but a 10 lumen pico-projector capable of creating up to 40-inch images into a compact chassis.
That means you can show your photos to friends and family simply by pointing the S1000pj at a nearby wall.  Throw distance is 10-inches to 6ft 6-inches, and the camera's battery is good enough for 1hr of projection; don't expect to get all your photo's detail, however, as the Nikon manages just VGA resolution.
[via PicoProjector-Info]