Nikon COOLPIX A1000, B600 make the case for dedicated cameras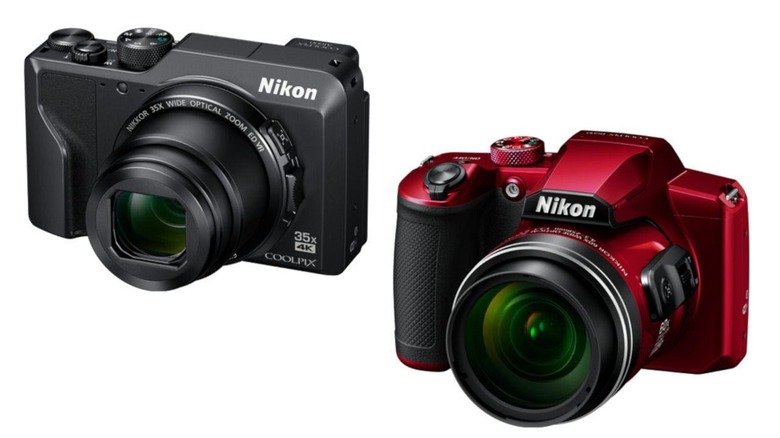 They say that the best tool is the one that you have with you. In terms of photography, that might mean your smartphone's camera. With mobile image sensors becoming more and more capable, some might even wonder if there's a future for entry-level compact cameras at all. Unsurprisingly, camera maker Nikon says there is and its new COOLPIX A1000 and COOLPIX B600 compacts try to prove why.
There's really only so much you can cram inside a thin smartphone without eventually sacrificing quality. While smartphone cameras are flaunting all the megapixels that they can, one area where they can't hold a candle to against actual cameras is optical zoom. For that, you'll need lots of lenses, usually big ones. So while the likes of OPPO are product of its 10x hybrid zoom achievement, that's a normal day for compacts.
The COOLPIX B600, for example, has 60x optical zoom. Not digital but optical zoom. With digital, you can even take that up to 120x. That allows the camera to cover wide-angle 24 mm shots or 1440 mm super-telephoto closeups. The B600 is equipped with a Side zoom control to smoothly zoom between those levels even while recording a video. There's also a dial that lets you assign you 10 most frequently-used shooting modes so you won't have to waste time fumbling for them in the settings.
The COOLPIX A1000 may have a bit less zooming capabilities, topping out at 35x optical zoom, but it does have one thing no smartphone has. A 1166K-dot equivalent electronic viewfinder will help you frame shots exactly as the camera sees things, with no glare or distractions. The camera is also capable of shooting 4K UHD movies and photos in RAW (NRW) format.
Both COOLIPIX A1000 and B600 are equipped with Nikon's SnapBridge wireless technology. Not only does this allow automatic transfer of photos from camera to paired phone, it also lets users immediately upload to the NIKON IMAGE SPACE photo sharing service. Availability details for the two compact cameras have yet to be announced.