Nikon announces Coolpix P330 and Coolpix A, its first DX-format camera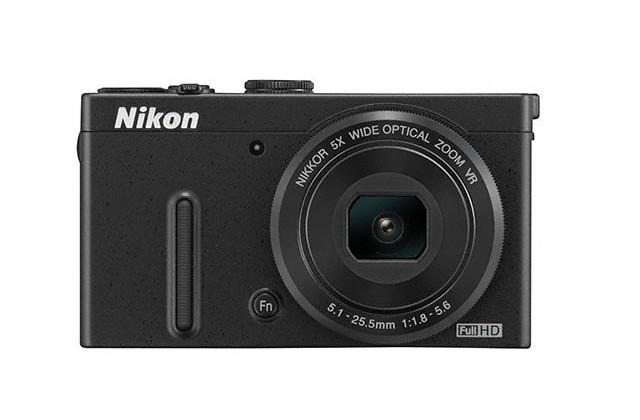 Nikon has unveiled two new Coolpix cameras, the Coolpix A and Coolpix P330. The Coolpix A is hailed as the company's first Coolpix camera to offer a DX-format sensor, bringing a dSLR element into a compact camera. The Coolpix P330, meanwhile, is designed to be a mixture between higher-end specs and a slim, pocketable body. Check out a gallery of both cameras after the jump.
The Coolpix A is Nikon's first DX-format Coolpix camera, allowing photographers to snap very high-quality images from a compact camera, comparable in quality to Nikon's DSLRs. The 16.2-megapixel camera utilizes a NIKKOR 18.5mm lens with an f/2.8 aperture. The camera offers a 4-frame burst mode, and manual P/S/A/M settings, as well as several scene modes for different shooting situations. The camera can shoot in RAW/NEF, and can be used in conjunction with the DF-CP1 Optical Viewfinder, UR-E24 Adapter Ring, and the HN-CP18 Lens Hood.
The Coolpix P330 features a wide-angle lens, offering 5x optical zoom, as well as a 12.2-megapixel 1/1.7-inch BSI (backside illuminated) CMOS sensor. This camera boasts having the fastest lens available in a Coolpix camera, offering low noise levels in low-light settings. The camera can record in full HD 1080p, and features Vibration Reduction IS for sharp, clear images. The camera gives users advanced control with manual P/A/S/M controls, and can shoot in RAW and NRW. There's integrated GPS for photo tagging as well.
Nikon's VP of Marketing, Planning, and Customer Experience Bo Kajiwara said, "The introduction of the COOLPIX A, as Nikon's flagship COOLPIX camera, provides uncompromised image quality and incredibly sharp detail in a compact point-and-shoot camera. As the first COOLPIX to use a DX-format sensor, the COOLPIX A will exceed expectations for its unsurpassed performance. The COOLPIX A, along with the COOLPIX P330, demonstrates the forward-looking direction of the Advanced Performance COOLPIX line, and packs all of the benefits of Nikon's optical heritage and imaging experience into a compact, yet powerful package."
Both cameras will be released this month in Black and Silver. The Coolpix A will be priced at $1,099.95, while the Coolpix P330 will be priced at $379.95.
[via Nikon]