Nike Partners With Portland To Expand Bike Sharing Program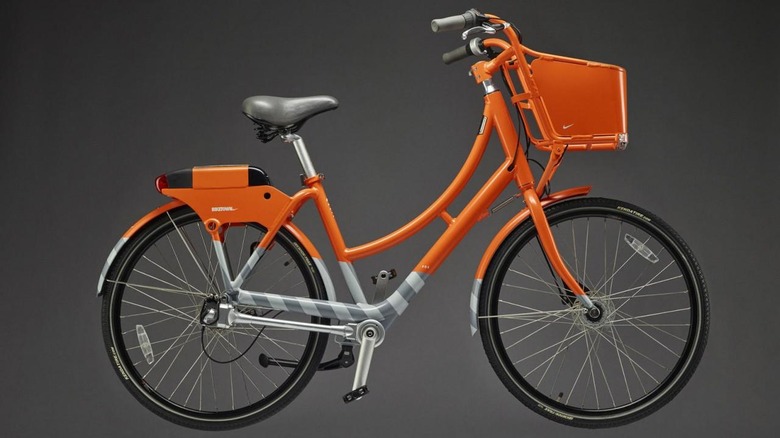 Nike has announced a new partnership with Portland to expand its planned bicycle sharing program. Called Biketown and first announced last year, the bike sharing program will provide residents in the City of Portland with access to bicycles; with Nike's new partnership under it, Biketown will receive $10 million over the next half decade. The partnership will also increase the number of planned Biketown bikes from 600 to 1000.
The Biketown bicycles, shown above, will be bright orange — that is, Nike Orange — and will bear both the Nike font and the Nikon swoosh. The bikes have a basket in the front that are designed to resemble a shoe box. The bikes themselves will be made by Social Bicycles, and will include all the technology needed to function within the bike sharing program.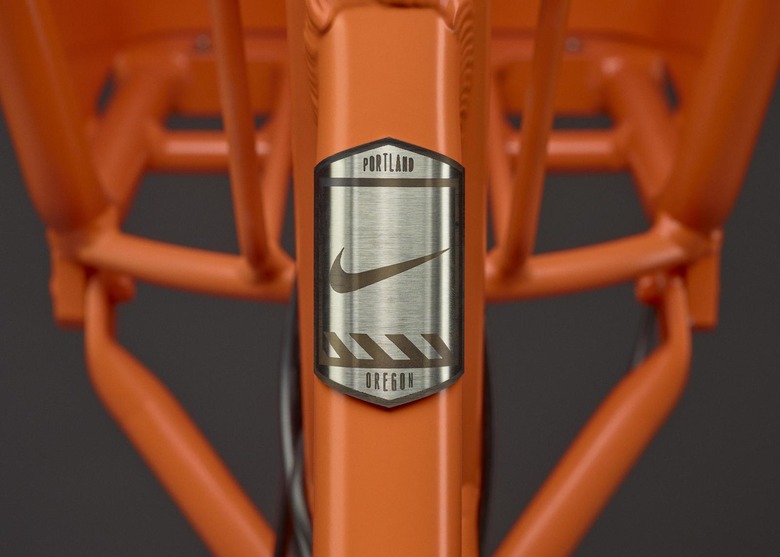 That technology includes ways to lock the bicycles, as well as pay for its use and more. Tracking hardware keeps tabs on the bikes, not just to find them if stolen but also so the next person can find one that is free and use it. When a free bike is reserved, the person who reserves it will receive a code to unlock it.
The bike sharing program will be considerably cheaper than other public transportation options at $10-$15/month, and will hopefully have several benefits for all involved: consumers will have a simple and cheap way to get around, and the city will have less people taking things like buses, helping keep demand and, thusly, wait times lower.
The bikes will be available starting in July.
SOURCE: Nike