Nike opens beta NikeFuel API to Devs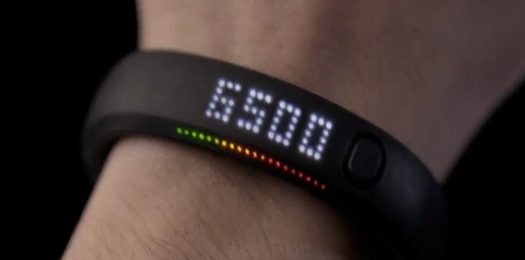 Wearable fitness technology has become something very popular with athletes and other folks that work out. This sort technology allows the user to capture data about their workout and share with friends or store the data for comparisons over time. Nike has one of the latest and most popular wearable fitness tech devices around called the Nike FuelBand.
The device is a rubber bracelet that tracks the movement of the user and links it to an iPhone app offering real-time performance read outs. Nike has now announced that the beta version of its NikeFuel API is now available to developers allowing them to tie apps and other technology to the Nike fitness offering. The API is limited right now developers that were part of the Backplane hackathon during SXSWi in Austin, Texas.
The new API can be used to enable all sorts of connectivity between iPhone apps and the FuelBand. One example would be the shuffle app that can be used to create radio stations based on where the user is located, the sound of the environment around them, weather, and how fast the user is moving. There are unlimited things the API can be used to do and I'm sure we'll see some uses that are a complete surprise once the API rolls out to a larger beta dev pool.
[via PSFK]