Nike Midnight Fog Apple Watch 3 launched to match new Air VaporMax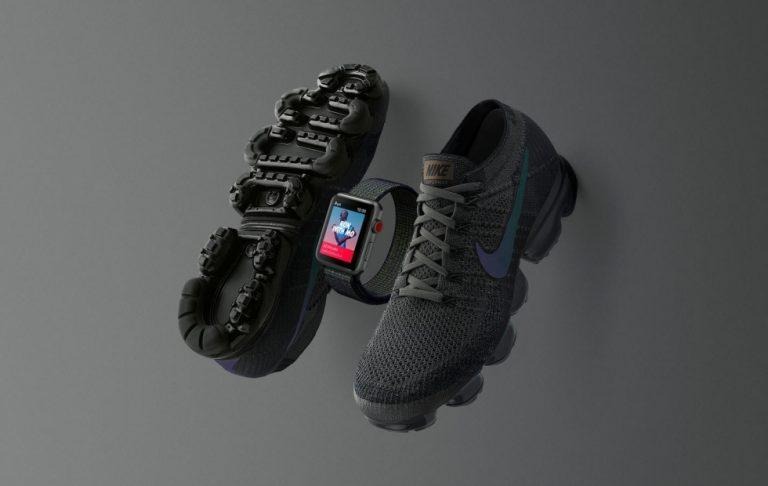 While there are a myriad different designs and variations of Android Wear smartwatches, the message and market for the Apple Watch is a tad simpler. There really is only one model (per generation) and countless straps to go along with it. Apple often partners with other brands to make that happen, like Nike for its sports-oriented styles. So it's really no surprise that, with the arrival of the Apple Watch 3 series comes a new Midnight Fog Apple Watch 3 designed to match the upcoming Nike Midnight Fog Air VaporMax running shoes.
This isn't the first collaboration between Apple and Nike that yielded matching pairs of Apple Watches and shoes. Back in May, they announced a "Day to Night" collection with colors of Air VaporMax shoes and Apple Watch bands that were supposed to represent the color of the skies at different times of the day.
The Midnight Fog is somewhat an extension of that, reflecting the near pitch black darkness of the night. Nike more specifically describes it as a "stealthy" color palette with "deep greys and iridescent accents".
There are a few things that set this limited edition Apple Watch 3 apart from the previous collection, though. One is that it doesn't have the same perforated holes that have somewhat become iconic of Nike's Apple Watch bands. The second is that, at least for now, the strap isn't being sold separately. You'll have to buy a new Apple Watch 3 just to get this Midnight Fog color.
The Midnight Fog Apple Watch 3 Limited Edition will only be available in the Cellular + GPS model for $399, starting November 24. On that same date, Nike will launch the matching Midnight Fog Air VaporMax for $190.
SOURCE: Nike