Nike Fit app uses AI to determine your exact shoe size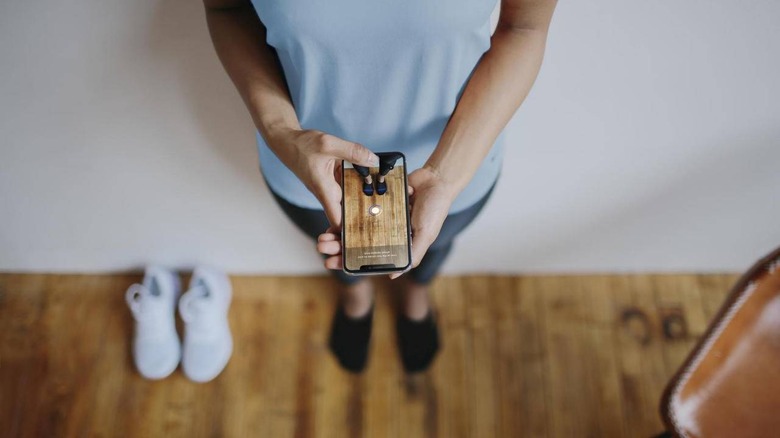 Buying shoes is often shown on TV and movies as a very addicting and enjoyable activity. Reality is that picking the right size, especially for someone else, can be a stressful ordeal. Shoe sizes and measurements are anything but standard. Fortunately, Nike, one of the biggest names in the shoe industry has decided to use that special AI and machine learning sauces to make that process a little less tedious.
Depending on where you go, shoe sizes can vary wildly. Often, the only way you can really be sure is to try them on first. Effective but not ideal when you can't really walk into a store or when you have to order a particular kind or design of shoe online.
Nike is no stranger to modern technology, having partnered with tech companies and wearable device makers. Now it's putting that experience in the Nike Fit app that can easily be mistaken for a fitness app. It is, instead, an app for measuring your feet by Nike's standards.
The app uses a combination of computer vision, data science, machine learning, artificial intelligence, and even recommendation algorithms to measure your feet size. You stand against a wall and point straight down to take a photo of your feet with the app. It then not only gives you the measured size but also some information about that shoe size, like how many people on the planet have similar feet.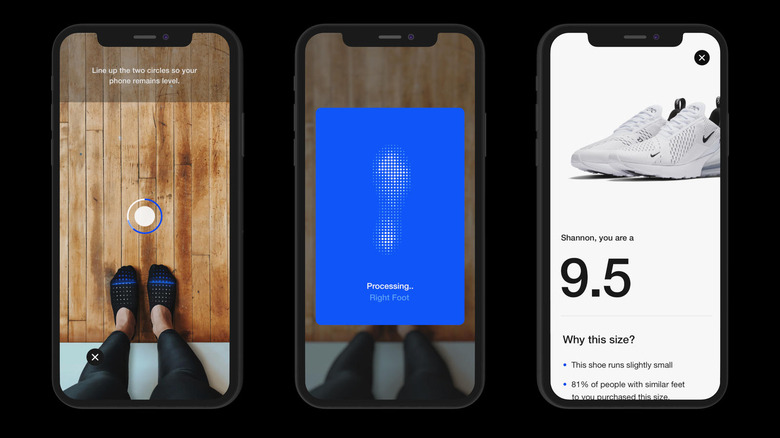 Of course, knowing your shoe size is only half the battle. If you happen to also have the Nike app installed on your phone, it will automatically get the size from Nike Fit so you won't have to input the data when selecting a particular shoe. That said, since different shoes are made with different use cases in mind, Nike might suggest a smaller or larger size to best suit the need.