Nike+ Apple Watch bands match new Air VaporMax running shoes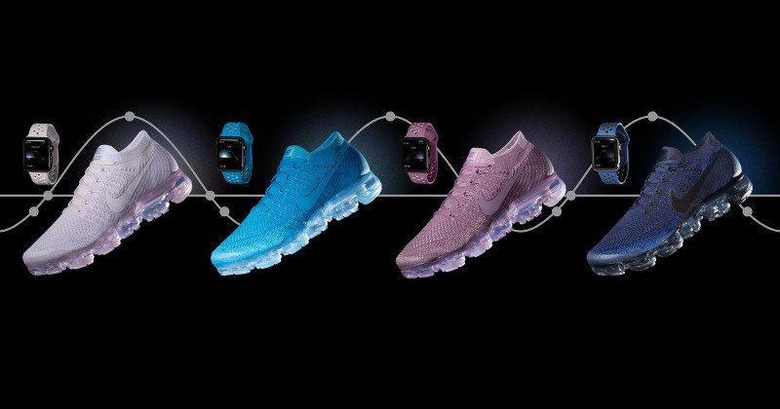 It wasn't that too long ago, just last month in fact, when Nike announced a fresh new Apple Watch from its NikeLab collection. Pushing its partnership with Apple, it is pushing out new bands for the Apple Watch Nike+ series. These bands, however, have a special trait, aside from their rugged good looks. They are designed to match the color and style of its new line of Air VaporMax running shoes which, in turn, are designed to match the colors of the sky from "Day to Night".
Casual runners and joggers don't usually give a second thought to their running shoes. At least not until the issues of comfort and durability hits them hard. More seasoned and invested runners, however, go beyond just comfort and longevity. They also go for style. Nike's new Air VaporMax running shoes "Day to Night" collection aims to offer just that.
It has Nike's world-famous Air cushioning technology underneath and the company's new VaporMax Flyknit above. The name of the line comes from the fact that the four colors available from the collection represent the colors of the sky from dusk to dawn, from twilight, sunset, and everything in between. And soon you can have an Apple Watch band that does that too.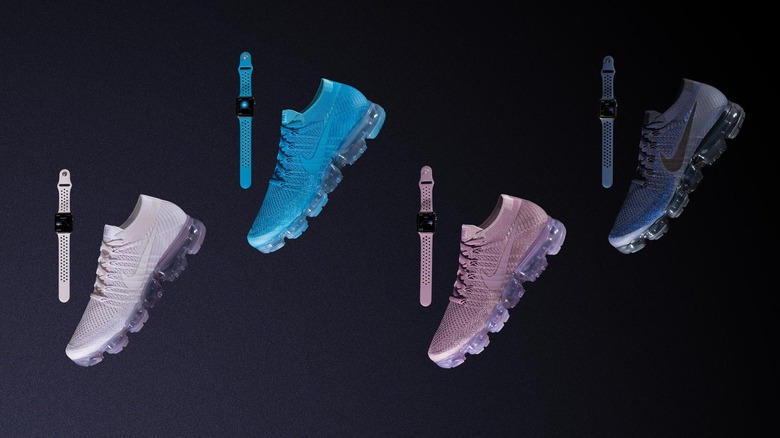 Thew new Nike Sport Bands for the Apple Watch Nike+ models come in the same four shades of the new running shoes. That means you can choose from Arctic Pink, Violet Dust, Glacier Blue, Blue Orbit, and College Navy. Like other Nike-made bands, these straps are made with fluoroelastomer material and has holes for ventilation and sweat.
The four new Nike Sports Bands become available starting June, from Nike and Apple stores, for $49. The bands will also be able to fit other Apple Watch models. The Day to Night shoes themselves go on sale around the same time for $190. Now bundles have been announced yet.
SOURCE: Nike