Apple Watch NikeLab limited edition tones down the color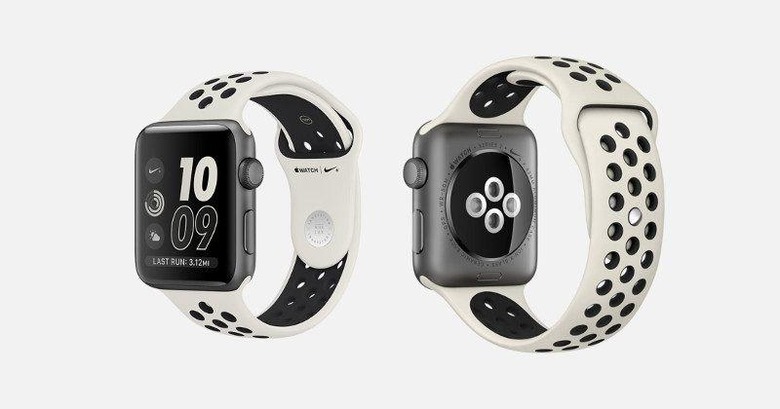 There isn't much variety in the Apple Watch world, which isn't surprising considering Apple dictates what and what doesn't qualify as an Apple Watch. But what it lacks in other form factors or designs it makes up for in styles, branding, and limited edition models. Last year, Apple hooked up with Nike to show that the Apple Watch isn't just a fashion statement but also a runner's best friend. This year it is doing so again but with a more muted style. Unlike the Apple Watch Nike+ and its neon highlights, this limited edition Apple Watch NikeLab embraces a less glaring appearance while keeping the same features that runners and marathoners loved.
It's still as sporty as ever, of course. Which is to say, it might clash with your gala attire. And it has the same features as the Apple Watch Nike+, including the Nike+ Run Club, GPS, stronger water resistance, and, Nike-exclusive Siri commands.
Where it differs from last year's model is really only the color. Whereas the Nike+ sported dark straps with an inner neon yellow coating, the new NikeLab model has a Light Bone band that's black inside. Save for the Innovation x Innovator's logo on the underside of the strap.
One other unique thing about this Apple Watch NikeLab is its availability. As mentioned, it will be limited, but that mostly refers to where you'll be able to buy it from. Starting April 27, you'll be able to find it on nike.com, NikeLab, and the Apple Watch Store at Istean Shinjuku in Japan. So don't expect this watch to popup at an Apple Store near you. That is, unless you do live in Shinjuku.
SOURCE: Nike