NichePhone-S Android phone is the size of a credit card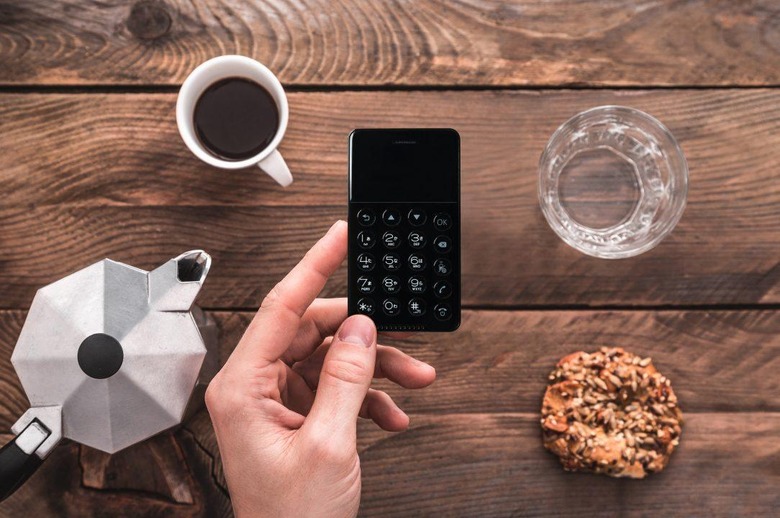 What is the size of a credit card and looks like a calculator? NichePhone-S, a tiny, slim Android smartphone that was just announced for the Japanese market. No, you'll probably never be able to buy this phone outside of Japan, but the oddity is worth talking about anyway. NichePhone-S weighs only 38 grams, which works out to about 1.3 ounces.
NichePhone-S runs Android, though it's not as capable as your larger, more powerful smartphone. That doesn't matter, though, because NichePhone-S isn't about power. The phone appears to be targeted at those who want something slim, small, but with more modern features than 'dumb' flip phones, including Bluetooth headset support.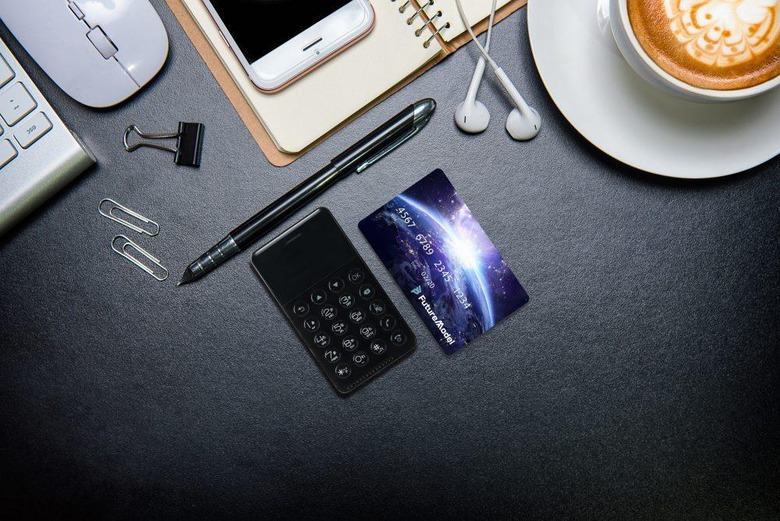 NichePhone is designed with a series of raised bubble-shaped buttons containing numbers and symbols. The upper portion of the phone offers a somewhat rectangular display where texts and other things are shown. The phone is only about 6mm thick, and it is fairly cheap at the equivalent of about $88 USD. It only supports 3G data connections, which should be sufficient for the minor things the phone can do.
Despite its small size, the handset supports voice recording, playing audio, and the basics: making and taking calls, sending and receiving text messages. Though it runs Android (an ancient version, Jelly Bean to be precise), you can't actually instead Android apps on it, meaning it is essentially a 'dumb' phone despite its smart foundation.
The phone has a small 550mAh battery, which offers up to 3 hours of talk time, or about three days in standby. The phone supports a nanoSIM and is charged via an ordinary micro USB cable. The phone will be available starting on November 10 from FutureModel,
SOURCE: Android Police