NHTSA takes it investigation of Ford's acceleration problem to the next level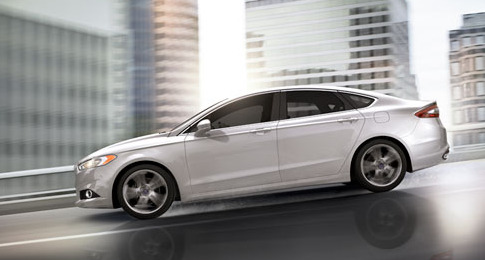 Back on October 27, we reported that the National Highway and Traffic Safety Administration had opened an investigation against Ford due to reports of sticky throttles. In a related matter, the NHTSA has now increased its investigation of other Ford models, which are said to suffer from stuck accelerators due to the carpeting in the vehicles. The investigation's upgrade will allow the agency to better look into the issue.
This particular investigation targets 2008 to 2010 Ford Fusion, Mercury Milan, and Lincoln MKZ models, all of which have been the cause of driver reports concerning unintended acceleration. The NHTSA's Office of Defects Investigation has a total of 52 reports of the issue. According to drivers, upon releasing the accelerator after quickly accelerating, the accelerator will remain stuck in position.
Although the investigation states that floor mats are being reported as possibly causing the stuck accelerators, it is worth noting that some of the symptoms don't readily point at carpet being the problem. Users have reported having problems applying the brakes once the accelerator gets stuck, and likewise can only stop the stuck acceleration by shifting into neutral and turning the car off.
This investigation is similar to the one instigated in October, which looked into sticky throttles on the 2000 to 2003 Ford Taurus and Mercury Sable models. Reports indicated that a cruise control cable collar could break and cause the throttle to remain open. Another investigation into sticky throttles was launched back in March of this year as well, regarding the 2001 through 2006 Taurus and Sable models.
[via Wall Street Journal]