Ford Taurus and Mercury Sable under investigation due to sticky throttles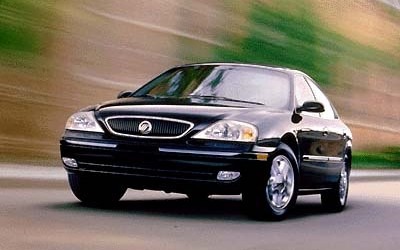 The U.S. government has launched a preliminary safety investigation against the Ford Taurus and Mercury Sable due to reports of sticking throttles. Thus far, there have been no reports of crashes due to the issue. Fifty reports, however, have surfaced from drivers who say their 2000 through 2003 Taurus and Sable models have experienced stuck throttles.
The probe is being carried out by the National Highway Traffic Safety Administration, which posted a document of driver complaints regarding the issue on its website. Specifically, the investigation is looking into the issue of "a cruise-control cable collar [that] can fracture at a mounting bracket and cause the throttles to stick open." A recall would affect approximately 310,000 vehicles.
Ford spokesperson Marcy Zwiebel said, "Ford is aware of NHTSA's preliminary investigation on 2000 to 2003 Taurus and Sable models and will cooperate fully with the investigation as we conduct our analysis. We have just begun our analysis and we have very limited information at this time. Until we are able to gather more information and complete our own investigation, we cannot speculate as to what actually occurred during the reported incidents."
This comes after the NHTSA's investigation back in March regarding sticky throttles in 2001 through 2006 Taurus and Sable models. That issue was closed by the government agency without a recall and was replaced by this new preliminary probe. The last investigation concerned a different cruise control element.
[via The Droid Guy]