NHTSA: some older Honda and Acura cars need airbags replaced ASAP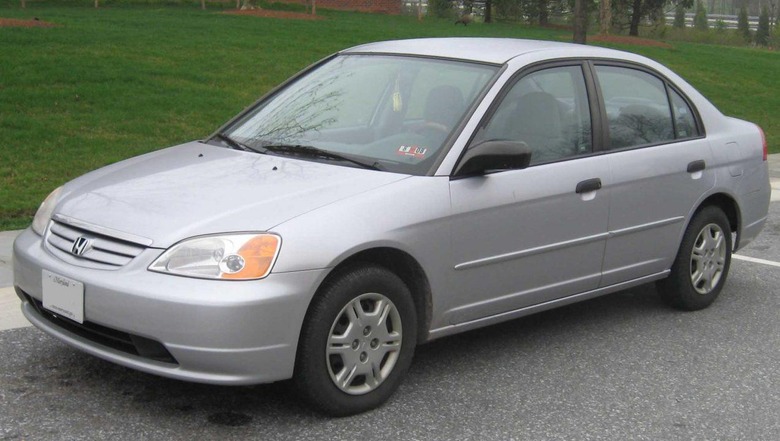 In a statement released today, the National Highway Traffic Safety Administration announced that some older Honda and Acura vehicles need to have their airbags replaced as soon as possible and should not be driven until that replacement is made. The warning follows new test data that reveals "a particular subset" of Takata's faulty air bag inflators have a much higher risk of exploding when the air bag is deployed. The vehicles covered by the warning are from the 2001 to 2003 model years.
The issue revolves around Takata's faulty air bag inflators, hardware that has caused several deaths and that is responsible for the largest automotive recall in U.S. history. When exposed to sustained high moisture environments (eg, high humidity), the inflators may end up deploying with too much force in the event of a crash, causing shrapnel to injure the driver or any passengers.
While many affected vehicles are slated for recalls planned for future months and years, the NHTSA says it has identified some that must be fixed as soon as humanely possible — if you own one of these cars, don't wait for a recall notice to arrive in the mail. Get it into a shop ASAP and then wait for the reimbursement later on if necessary. Vehicles covered by a recall will be repaired for free (assuming parts are available).
According to the NHTSA, the following vehicles have potentially deadly air bag inflators:
▪ 2001-2002 Honda Civic
▪ 2001-2002 Honda Accord
▪ 2002-2003 Acura TL
▪ 2002 Honda CR-V
▪ 2002 Honda Odyssey
▪ 2003 Acura CL
▪ 2003 Honda Pilot
Speaking about the issue, U.S. Transportation Secretary Anthony Foxx said:
With as high as a 50 percent chance of a dangerous air bag inflator rupture in a crash, these vehicles are unsafe and need to be repaired immediately. Folks should not drive these vehicles unless they are going straight to a dealer to have them repaired immediately, free of charge.
Check out SaferCar.gov to find out whether your car is covered by a recall.
SOURCE: NHTSA